After three years of extraordinary success in Rome (with 90,000 entries in three editions, 35,000 only in 2019), La Città della Pizza – a format designed by Vinòforum and created with the collaboration of Ferrarelle – arrives for the first time in Milan.
For two days, 26 & 27 October 2019, Milan will host la Città della Pizza, an event dedicated to one of the most iconic products of the national culinary tradition: pizza. The event will take place at Fabbrica Orobia in via Orobia, 15.
More then thirty of the best pizza-makers of Italy will participate. They were carefully selected by 5 distinguished culinary minds: Emiliano De Venuti (creator of City of Pizza and CEO of Vinòforum), Luciano Pignataro, Luciana Squadrilli, Tania Mauri, and Matteo Aloe.
The usual criteria for selection, set out in the "manifesto" of La Città della Pizza (www.lacittadellapizza.it/il-manifesto), and therefore passion, quality, research, care and attention for all stages of production, was added the avant-garde, the main theme chosen for La Città della Pizza Milano.
The pizza-chefs will represent the many diverse pizza traditions found in Italy. The master pizza-makers will be involved in "Case," a program featuring 8 pop-up pizzerias, each of which will offer visitors the opportunity to taste 3 varieties of pizza: Margherita or Marinara, their personal battle horse and an "avant-garde" edition designed exclusively for City of Pizza. The pop-up pizzerias are divided into the categories "Napoletana", "All'italiana", "Tasting", "Roman", "By the Slice", "Gluten-Free" and "Fried." There will also be a Italian-style fried category, managed by pizzaioli and cooks and artists specialized in frying, as well as kids Labs, with fun and educational workshops for children, and workshops, where adults can learn all the secrets on dough, cooking and seasonings together with the great names of the art of pizza making.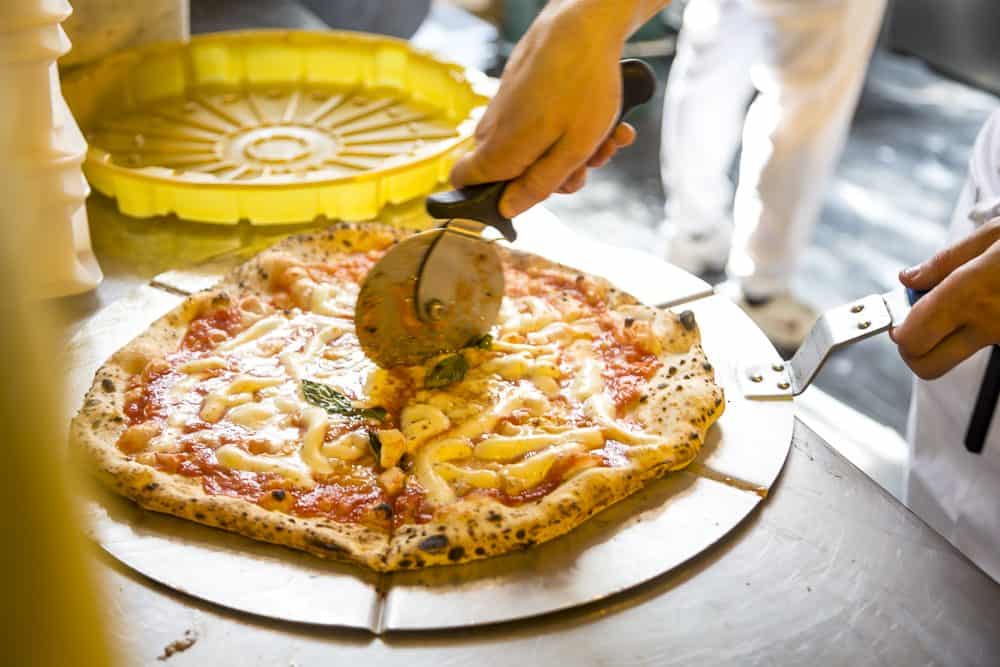 October 26-27
Fabbrica Orobia
Via Orobia, 15
Saturday, October 26; 11am – 12am
Sunday, October 27; 11am – 10pm
FREE ENTRANCE