The Best International Restaurants in Milan
Milan is widely considered Italy's most international city; it should come as no surprise then, that the culinary scene reflects the city's flair for exotic flavors and tastes. Indeed, Milan is home to a plethora of restaurants that hail from the Asia, the Middle East, South America, and lucky for you, our beloved MiMag reader,  we've done the digging and rounded up our top picks for international cuisine.
 Indian
Tara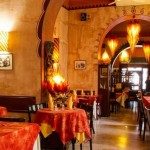 Via Dominico Cirillo, 16
Tara is considered to be the go-to place for Indian food by the Milanese. It is situated a little beyond the Arc of Peace, at the far end of Parco Sempione. Tara really delivers, from the atmosphere, which is perfect for a celebratory evening, to the courteous and friendly staff, to the great and satisfying spice factor of their authentic North Indian cuisine. The restaurant also offers a gluten free menu.
Garam Masala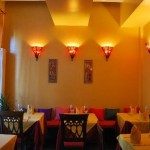 Piazza XXIV Maggio, 10
If you are in the Navigli area on any given night (except Mondays when they are closed), stop by Garam Masala. A small and colorful place between the dock and Corso di Ticinese, the restaurant is perfect for a quiet, casual dinner. They are also known to have the cheapest lunch menu in town at 10 Euro. Try their Mango Lassi if you need to cool down the spice, or top off a meal with their Indian Chai.
Shri Ganesh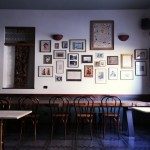 Via Lombardini, 8
facebook.com/Shri.Ganesh.Milano
In terms of décor and atmosphere, Shri Ganesh is absolutely charming, and a tastefully creative dining option. Unlike other Indian restaurants in town, they have a very limited menu, however that does not mean they compromise on taste. The food is simple, well presented and tasty. They offer free wifi, have a special menu for children and are only open in the evenings.
---
 Thai
Thai Square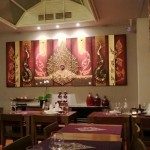 Via Cenisio, 8
Hands down the most authentic Thai food served in Milan. Not the cheapest option, but you are paying for an authentic meal and an overall great and commendable dining experience. The papaya salad is delicious and their Tom Yum Soup is extremely hot!
Artest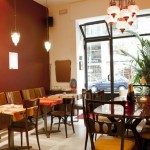 Corso Garibaldi, 110
Located on Corso Garibaldi, Artest has a very pleasant ambience for such a small space. The restaurant only seats about 12 people, and is decorated with eclectic details- they even have jewelry store on the premise. The portions of food coincide with the pricing of items on the menu. Not exceptionally authentic Thai as the food is prepared mildly spicy to suit the Western palette.
They are closed on Sundays and Mondays.
---
 Chinese
Dim Sum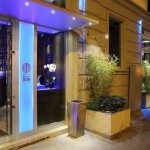 Via Nino Bixio, 29
The avant-garde interior design and extraordinary contemporary Chinese cuisine make Dim Sim, the go-to restaurant for those looking to indulge and dine in style. Well-known for their use of quality ingredients, this chic spot makes exceptionally good dim-sum (we love the Crystal Shrimp). Located near Porta Venezia, and three stops from the Duomo, Dim Sum is worth a visit post successful shopping-spree!
Mandarin 2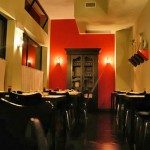 Via Garofalo, 22a
Those who enjoy receiving personalized customer service, will love the attention the restaurant's owners pay to diners. An excellent dining option for a dinner with friends and family given that the prices are affordable and the quality of food is quite high. This Chinese restaurant is closed on Mondays and we suggest making a reservation if you don't want to wait to be seated.
W.O.K.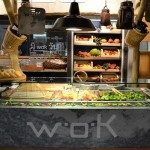 Piazza Duca D'Aosta, 1
If you find yourself at Milano Centrale with a growling appetite, in need of a quick but wholesome meal, look around for W.O.K. It is located next to Zara. An Asian fusion restaurant that serves up piping hot street food that is full of flavor and filling. Their starters are not that impressive, but their 'curry giallo' – steamed rice, yellow curry, with your choice of chicken, turkey or shrimp is delicious and so satisfying!
---
 Japanese
Maido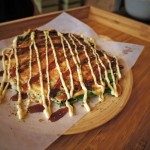 Via Savona, 15
Authentically Japanese, Maido is located within the design district of Via Tortona in Milan. Okonomyiaky, a typical dish native to Osaka is the go-to dish of their loyal customers. It is quite small, but warm and cozy nonetheless and is an ideal spot to sip on premium Japanese beer and devour delicious Japanese style street food.
---
 Korean
Bab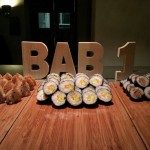 Via S. Marco, 34
Don't be discouraged if this little Korean restaurant is full, just be prepared to 'take away' your order because this place is definitely worth trying. They offer a variety of gimbap (Korean Sushi) and a limited menu of other delicacies packed with unique flavors and made with the freshest ingredients. What's more, once you enter you'll receive the warmest greeting and the most courteous service.
Gaya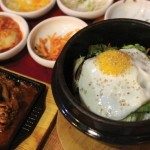 Via Domenico Scarlatti, 3
facebook.com/gayacucinacoreana/
At Gaya, you can rest assured that the bright and tasty array of food on your plate that you are eating is genuine Korean cuisine. Their lunch menu is reasonably priced and starts at just under €10.  Try the Bibimbap, which includes rice, meat, vegetables, egg,  or go for something a little more meat-heavy and get the Bulogi ( marinated beef) or the  Korean Barbecue, which is called Gogigui.If you find yourself craving Korean food and around the metro stop 'Lima' on Corso Buones Aires, you can find Gaya down Via Domenico Scarlatti, nearby.
---
 Argentinian
El Porteno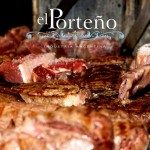 Viale Gian Galeazzo, 25 or Avenue Elvezia, 4
Calling all meat lovers. With steaks so tender you can cut them with a butter knife, El Porteno consistently fills its house with both locals and tourists. It's the perfect spot for a night out with friends, a business dinner, or a fun date night. The lively atmosphere is characterized by Argentinian music, babbling guests with bellies full of meat, and the constant shuffle of the friendly wait staff (who, might I add, speak English very well). Start with the sashimi or house-made empanadas, which are the to die for,  along with the complimentary bread and dipping sauces. By the time the meat arrives to your table – along with its fair share of side offerings – you'll wish you were wearing bigger pants. Don't forget to try one of their many Argentinian wines, the waiters are more than happy to share their knowledge of appropriate pairings. Side note, bring a full wallet. If you want to do dinner right at El Porteno, expect to dish out 40 to 70 euro per head.
El Carnicero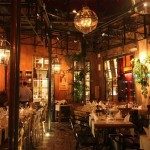 Via Spartaco, 31
Just a tad cheaper than El Porteno (about 50 Euro per person) is El Carnicero, where you can order steaks as big as your head or cuts as big as your forearm, depending on how hungry you are or how many people are in your party. The focus here is flavor, which is rich and buttery, and is the key to achieving perfection in a steak. El Carnicero is known for its vast selection of both Italian and Argentinian wine as well as its excellent desserts. Try one of their panqueques (apple pancakes) or sorbets for that sweet finish to a savory meal. While the overall ambience is cozy, there are only two seating times every night, so book at least one week ahead and prepare for a crowd.
Don Juan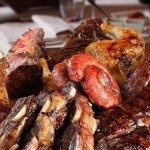 Via Altaguardia, 2
Everyday 7:30 p.m. to 12:30 a.m.
Nestled conveniently between Navigli and Piazza del Duomo is Don Juan, another traditional Argentinian restaurant with meat as the headliner. For more than 15 years, this eatery has served fine cuts handpicked from what the management calls "the best farms in the world." For vegetarians, the menu also offers plenty of options, with a generous amount of side dishes and desserts to complete any meal here. While it tends to run on the more expensive side ( an estimated 50 to 70 Euro per head), the quality of the meat is excellent, and guests consistently recommend trying their Malbec wines or any wine from Patagonia. We recommend you book a table in advance, as Don Juan is generally busy during dinner hours.
---
 Brazilian
Barbacoa Milano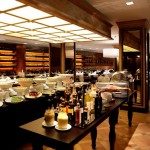 Via delle Abbadesse, 30
With seven locations in both Brazil and Japan, Churrascaria fans are thrilled that Barbacoa made its Italian debut in Milano. Pair a bottle of wine from their vast selection with an ample buffet of more than 30 dishes. The key here is to save room for the meat (steak, lamb, fish, wild boar, ribs, hump, etc), which is the pride and joy of this Rodizio-style restaurant. There's a reason multiple customer reviews refer to Barbacoa as "a meat lover's paradise." The ambiance is perfect for a dinner with friends, or a family gathering, as plenty of people scurry to and from tables, heading for the buffet. Expect to fork over an average of 40 to 50 Euro per person and leave with a satisfied, full stomach.
Ristorante Pampas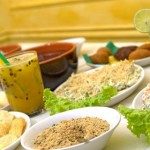 Via Luigi Sabatelli, 1
Another traditional Brazilian rodizio (all-you-can-eat steakhouse) in Milan is the popular Ristorante Pampas, which serves a wide variety of quality meats: sausage, chicken, steak, lamb, etc. Pampas has a family-friendly environment, and they offer special themed menus for holidays- they even throw in a complimentary cake for groups of 10 or more. The menu starts at 30 Euro per person, and the special menu starts at 45 Euro. Branch out and try one of their flavorful cocktails before indulging in a plethora of juicy cuts of meat. Pampas is also open for lunch on the weekend, with a menu  that features traditional Brazilian black bean soup. Management recommends reserving tables in advance, especially on Fridays, Saturdays, and Sundays.
---
 Mexican
MamaStreat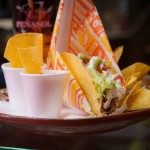 Corso di Porta Ticinese, 77
While MamaStreat may not have the most abundant space for seating or socializing, it makes the most of it's little corner on Corso di Porta Ticinese. This is the place to go if you're looking for a quick, yummy bite of something other than takeaway pizza. Their burritos are huge and packed with flavor, their tacos are juicy and bold, and their empanadas hit the spot. The best part about MamaStreat is you can try all of these without breaking the bank, surprising given how delicious the food is. Top off your Mexican treats with a frozen sangria, margarita, or your choice from a large selection of imported beers. We recommend going during lunch or afternoon hours, as seating is limited. On your way out the door, grab a loyalty card. For every 5 euro you spend, you'll earn a "punch" on your card, and you'll get a complimentary burrito when your card is full.
Parilla Mexicana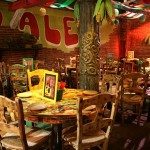 Corso Sempione,76
Walking into Parilla Mexicana, you might think you've entered a desert-themed fiesta, with warm and bright colors welcoming you as you stroll through the door. Kick off the party with the in-house mojitos and tortilla chips and guacamole handmade by the chef. You'll find the traditional Mexican menu, with all of the classics: nachos, tacos, enchiladas, burritos, fajitas, although the meat is strictly from Argentina. Come out for dinner and show; Parilla Mexicana often hosts special nights with Mariachi bands, dances, shows as well as themed events like Corona Night. No need to make a reservation, but expect a noisy evening if you're going on a weekend.
---
Middle Eastern
Aladdin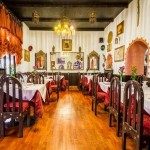 Via Achille Maiocchi, 30
Going on fourteen years, Aladdin is a Lebanese-Syrian restaurant boasting dishes that are unfamiliar to the average Milanese, or diner in general. From lamb meatballs to turkey kebabs to the plentiful hot and cold appetizers, you're bound to try something new here. For the full experience, go to Aladdin on a Thursday, Friday, or Saturday evening, when they present their "Arabian Nights" menu and have performances by belly dancers. After your meal you can enjoy the relaxing ambience of Aladino Caffè, a non-alcoholic bar where you can sit back and smoke hookah.
Nun Milano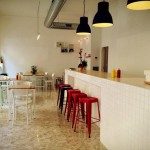 Via Spallanzani, 36
One of the most revolutionary restaurants in the city, Nun Milano offers a breath of fresh air for anyone in need of a break from the traditional setup of Middle Eastern restaurants in the city. The idea is simple: you're given a menu full of breads, meats, sauces, and sides. You choose your combination to create your perfect kebab (they also provide recommendations if you're overwhelmed), then you choose one side from a variety of options (french fries, Israeli salad, fruit salad, hummus, etc) and a drink. The classic menu costs 7.40 Euro, unless you pay for a premium side dish, which can cost anywhere from 0.50 to 1.50 extra. It's that simple. Nun was created by a group of eight friends from three different countries who wanted to reinvent the perception of Middle Eastern food in Milan. The ingredients are high quality, the staff is friendly, and you're bound to walk out with a smile on your face.
EL Jadida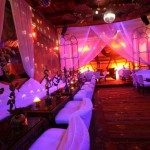 Via Carlo Bazzi, 47
El Jadida prides itself on being the first Middle Eastern restaurant in Milano, featuring traditional Moroccan and Lebanese cuisine with a Mediterranean influence. It might feel like you've stepped into another world when you walk through the door, as you're immediately overwhelmed with the authentic atmosphere. Accompanied by a relaxing hookah lounge, colorfully dimmed lights, belly dancers, traditional Arab music, and a large tea menu, El Jadida is the whole package. While the food can be pricey (expect to pay around 50 Euro for two starters and two teas), the restaurant thrives on bringing you an exotic experience. El Jadida also has a halal certificate.
---
 Greek
Greek Fusion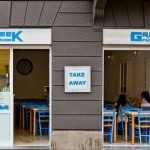 Via Ripa Ticinese, 15
Greek Fusion's killer recipe for a thriving restaurant: ingredients and beverages imported directly from Greece, cheap prices, a bustling location in Navigli, consistently positive reviews, and a smiling staff ready to greet you when you enter. The food, which caters to carnivores, vegetarians, and vegans, is served casually on paper plates in a friendly, open, bright atmosphere. Be sure to work around the crowds although the restaurant offers plenty of outdoor seating, the tables are limited inside and both spaces fill up quickly. Thus, Greek fusion provides take away cuisine for those who crave their food but don't want to hang in the somewhat chaotic, busy environment during traditional meal hours. Hint: Don't leave this place without trying one of their desserts – so good!
Mythos Vero Sapore Greco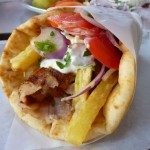 Ripa di Porta Ticinese, 13
What Mythos lacks in size, it makes up for in flavor. The restaurant is smaller and the menu isn't expansive, but it doesn't need to be. Consistently garnering positive reviews from customers, this Greek spot ensures their food packs a punch. It's convenient location near Navigli, means it's busy, busy, busy. Mythos has figured out how to balance quick service with quality products, and they make it look effortless. You've got five options: a traditional gyro sandwich, a veggie sandwich, or a medium, large, or mixed plate. Take your pick and top it off with some yogurt – you'll be more than satisfied. Mythos is also wallet-friendly so don't expect to dish out more than 15 euro at this place (even if you order more than one plate!).
---
 American
Al Mercato Burger Bar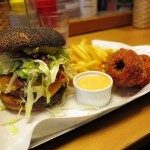 Via Melzi d'Eril, 32
Disclaimer: the wait is completely worth-it at this tiny burger bar in Navigli, where you can try anything from a traditional hamburger to a lobster roll to a turkey sandwich. A simple look at one of their burgers is enough to excite your tastebuds. There's a reason this place consistently has a line: it's just that good. Even though you pay more than you normally would for a burger, the portions are huge and the sides are plentiful (flavored fries, onion rings, cole slaw, etc). They have a variety of beers on-tap that pair well with their dishes. Combined with loud music and a vibrant atmosphere, this little place has definitely made a name for itself in Milan's burger scene. Expect to pay anywhere from 20 to 30 Euro here for a full meal, and block off a couple hours in your schedule.
Corey's Soul Kitchen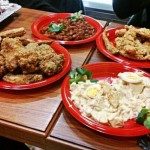 Via Paolo Sarpi, 53
Here's something I, (a girl born and raised in the south of the USA) never thought I would say: "there is authentic down-home soul food here in Milan and you can find it at Corey's Soul Kitchen in the heart of Milan's Chinatown." The owner, Corey McCathern, is an opera-singer-turned-chef who made Milan his home and now serves family recipes to plenty of people every day. Even though the only meat served is chicken, you won't want anything else once you get a taste of Corey's cooking. Pair it with a traditional southern side: potato salad, BBQ beans, french fries, or veggie pie. The "place where Italy meets Louisville, Kentucky,"  is open six days a week for lunch and dinner.
AUTHOR NOTE: Special thank you to Mariska Carvalho and Lindsey Davison writers who contributed reviews