The exhibition "Keith Haring. About art" presents 110 works, many of monumental proportions, some of them unpublished or never exhibited in Italy.  The show revolves around a critical new hypothesis: retrospective analyzation of Haring's work is incorrect if it does not consider the art history that Haring understood and placed at the center of his work, assimilating it until it was explicitly integrated it in his paintings and building in this way the most significant part of his aesthetic research.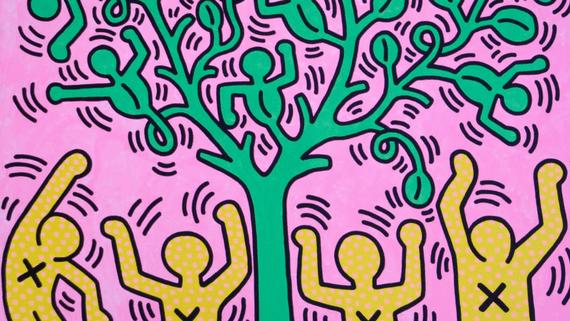 Haring's works are presented alongside those of artists from many different eras, whom Haring was inspired by and reinterpreted with his own unique style in a narrative summary of archetypes of the classical tradition, tribal art,  ethnographic art, Gothic or imaginary cartoonism, the language of his time, and also fantasies of the future with the use of computers in some of his later experiments. Among these works you will find some made by Jackson Pollock, Jean Dubuffet, and Paul Klee of the 20th century, but also ancient casts of Trajan's column, masks from Pacific cultures, paintings from the Italian Renaissance, and others.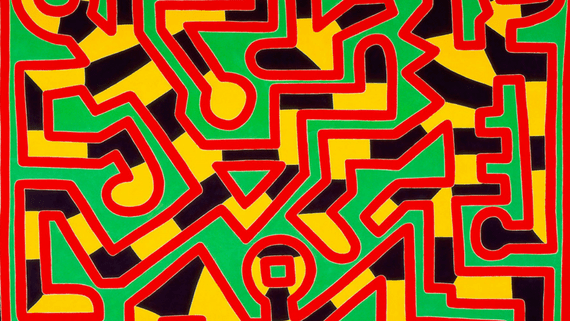 Keith Haring was one of the most important artists of the second half of the twentieth century; his art is perceived as an expression of a counterculture socially and politically engaged on its themes of his and our time: drugs, racism, Aids, nuclear threat, youth alienation, discrimination against minorities, arrogance of power. Haring truly participated in this collective feeling, and thereby became a global icon for art-activism.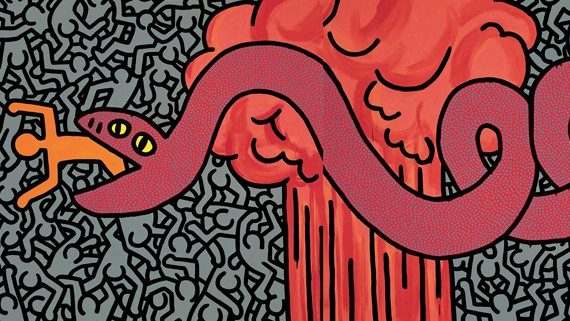 However, Haring's project, made evident in this exhibition, was to recompose artistic languages into personal, symbolic imagery which was at the same time universal, and rediscovered art as testimony of an inner truth that lay at the core of man, his social status, and his individualism. It is in this design that the true greatness of Haring lies; from here his symbolism developed into his celebrated engagement of art-activism and affirmed his distinct artistic identity among his contemporaries.
The exhibition will be arranged in an exciting, and at the same time, dense manner with references to the historical context in which Haring's short and explosive life allowed him to express himself as one of the most recognized personalities of postwar American art.
Source: palazzorealemilano.it
FEBRUARY 21ST – JUNE 18TH
__________
Palazzo Reale
Piazza del Duomo 12, Milan.
__________
Monday 2:30pm – 7:30pm
Tuesday – Sunday 9:30am – 7:30pm (Thu-Sat till 10:30pm)
__________
ticket € 10/12
__________
02 89 29 711