This exhibition brings the 20th century Medicei tapestries that Cosimo I de' Medici commissioned 150 years ago to two masters of his time, Pontormo and Bronzino.
These 20 pieces depict the story of Joseph, Jacob's favorite son, and the hatred his brothers had for him from Genesis (37-50). The story goes that Joseph was sold into slavery by his brothers, but then was able to overcome these tribulations and rise to a the powerful position of interpreting the Pharaoh's dreams, which then lead him to be able to save a population from a famine and starvation. After everything he forgives his brothers for the sins they committed against him.
Medici is believed to have had a special adoration for this story and thus the reason for the creation of these beautiful pieces of art.  These tapestries have bit of history behind them as well. In 1882 they were separated, due to the Will of the Savoy, and divided between Florence and the Palazzo del Quirinale. But luckily the Presidency of the Republic of Italy and the City of Florence have been working together to bring these tapestries in a unified exhibit all across Italy. It will be located in Milan until August 23rd.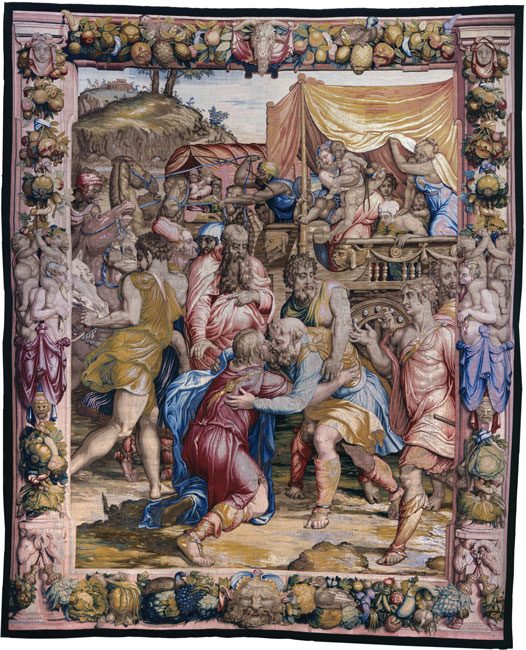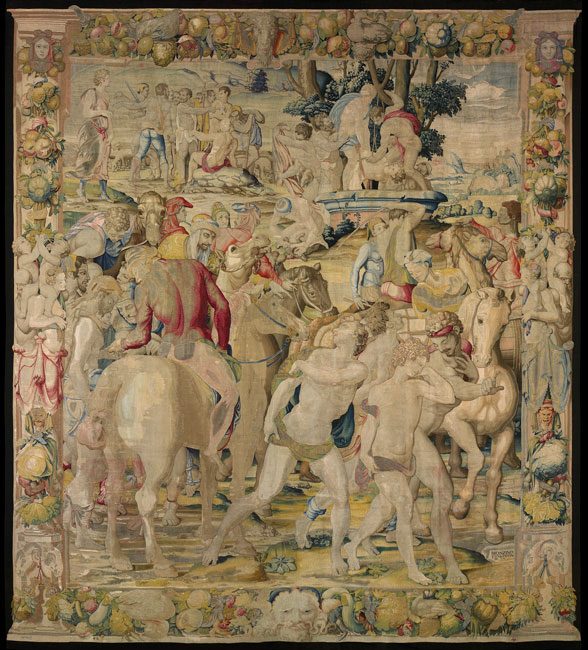 ---
Till August 23
 __________
Sala delle Cariatide @Palazzo Reale
__________
Monday 14.30 – 19.30
Tue, Wed, Fri, Sun 9.30 – 19.30
Thur, Sat 9.30 – 22.30
__________
Tickets: € 8 (€5 reduced)
__________