From 16th January to 21st February 2016, the Galleria Carla Sozzani presents a tribute to Kusakabe Kimbei with a selection of his photographs (1881-1913).
Kusakabe Kimbei (1861-1934), was the last great pictorial photographer of the «School of Yokohama». Painter trained, he soon begins working as a colorist photographer at Yokohama in the atelier of the British photographer Felice Beato and becomes an assistant to the Austrian photographer Raimund von Stillfried. In 1881 he opens his own workshop in the Bentendori district in Yokohama, which will remain open until 1913.
Kusakabe Kimbei learns from Beato the technique of hand coloring the photographs and the arts of reportage and vista photography, while from Stillfried he pays special attention to the female portrait. In the images of Kimbei lies a special attention to the quality of the color, so well cured and appropriate for the different images, thanks to a wide range of subtly applied color tones.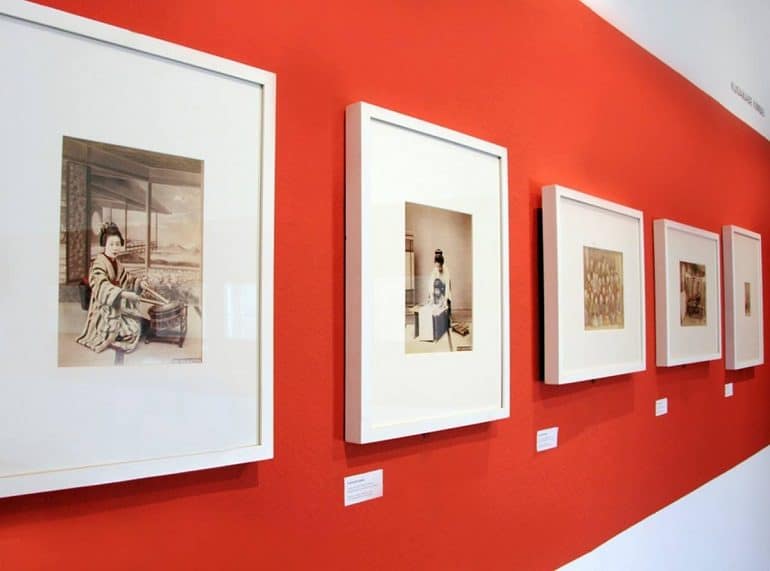 Japanese Pictorial photography was born from the fusion of Japanese painting tradition with western photographic techniques. After printing, the photographs were colored by hand by professionals who had been trained in painting on fabric and paper or with woodblock polychrome prints. Each studio could have dozens of colorists, divided by specialties: there were those who painted the eyes and lips and those who specialized in landscapes. Corso Como, 10
Most of these photos were designed to be collected in albums for western tourists who, after visiting Japan, wanted a souvenir of a traditional world that was disappearing due to the rapid modernization of the Meiji era (1868-1912 ).
source: galleriacarlasozzani.org
---
JANUARY 16 – FEBRUARY 21 2016
Corso Como, 10
Every day, 10.30 – 19.30
Wednesdays ans Thursdays, 10.30 – 21.00