If there is one thing Italy is famous for it's the authentic clothing. In the past it was normal for men to always have their suits bespoke made; however, today it has become a luxury due to the rise in mass production. Milan, is home to many great tailoring houses that have held onto their rich 'Made in Italy' heritage. We've picked out the seven top sartorie where you can experience the bespoke tradition in the heart of Italy's fashion capital.
Rubinacci
Via Monte Napoleone, 18
By Appointment Only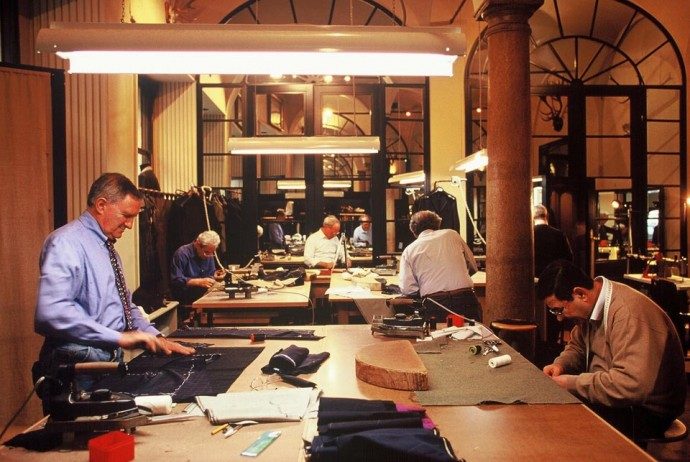 A dynasty established by the grandfather of  current owner Luca and tailor Mariano Rubinacci. As a rule, the sartorial house pays attention to every detail. With Neopolitan-style tailoring dating back to the 1800's, their tailoring expertise and combination of silks has drawn in regular celebrities. Today the brand style fuses tradition and fine tailoring, keeping the sartoria alive and spreading it worldwide for both men and women to enjoy. Dressing well is all about being comfortable. Rubinacci does this well, while still creating an elegant style. Their services are very in demand due to their years of experience bringing colours, original designs and classic pieces together.
Based in the popular Monte Napoleone area of Milan, the sartoria attracts all kinds of people from within and outside the city.
Mararo
Via Bigli, 24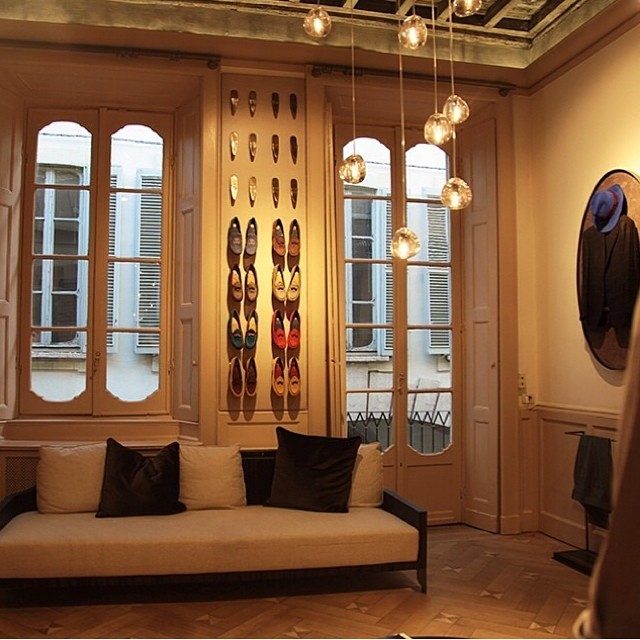 Mararo is owned by face of the brand Roberto Raro.What makes this brand stand out so much is the fact that clients not only want his clothing but they also want to look like him. His clothing is 100% made in Italy, with the finest of materials from his tailoring house in Naples. With masters of craftsmanship all clothes are handmade by his carefully chosen artisans.
Mararo pride themselves on the fit of their suits  the ability for movement of he fabric. Combining tradition and style, Moraro offers suits, shirts and the famous Mararo 'moustache' shoes. The sartoria also has a good range of accessories too.
They are currently expanding worldwide and hosting several trunk shows while they launch  a women's line. Moraro is based in Milan but they are in the process of moving the boutique to another location within the city.
Sciamat
via Pasquale Martucci Zecca, 16
By Appointment only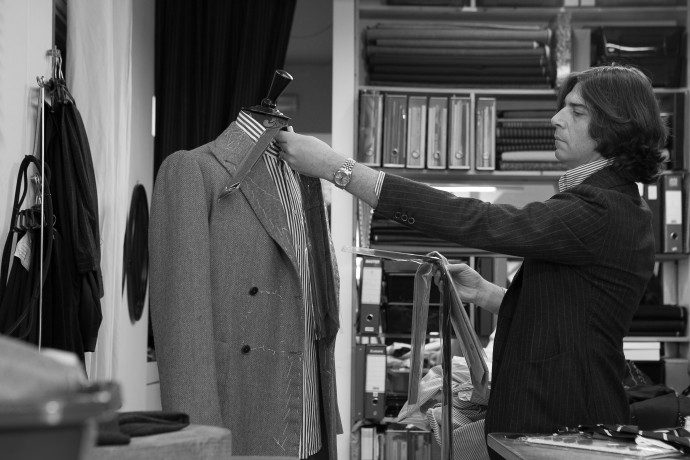 The Ricci brothers, Valentino and Nicola founded this sartoria over 10 years ago to cater to the young men flocking in and out of Milan and Pitti Uomo in Florence. When it comes to the quality of their fabrics; you can scrunch and bundle the entire suit with the guarantee that it won't crease.
The cut of the suits makes them stand out. Their experience and skills is reflected in their clothing and they pride themselves on their quality. Sciamat's collections include suits, shirts, pocket squares, ties and overcoats – both bespoke and ready to wear.
The brothers' relationship is an important part of the business and the great thing about Sciamat is they treat their clients like family.
Sartoria Dal Cuore
Via Della Spiga 9
By Appointment Only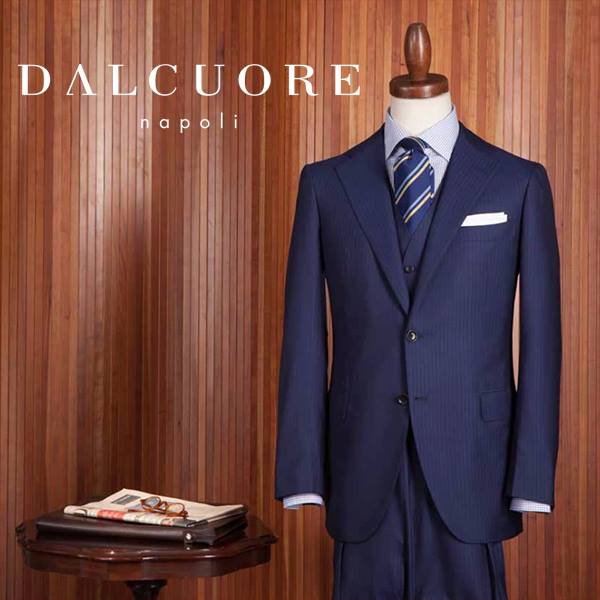 Naples is home to so many bespoke tailors- just walking  the streets is enough to brush shoulders with tailors of many creative houses. Sartoria Dalcuore was brought to Milan and is special in its own right. In the late 1960's at just the age of 16, Luigi fled for Germany and spent his time travelling around Europe for 6 years, something unheard of at that time. When he returned to Naples he realised he needed to fulfill his passion and  opened an atelier at the age of 26.
The sartoria was thus born from someone with true creativity, skill and drive to succeed. Since then,  the brand has expanded, making its  way to Milan. The workshop is back home in Naples; however, in the heart of where it all began.
With Neopolitan tailoring as the key factor to their success, their style is timeless, elegant and oozes 'La Dolce Vita'. Appointments can be made for tailored suits and outerwear.
A.Caraceni
Via Fatebenefratelli
By Appointment Only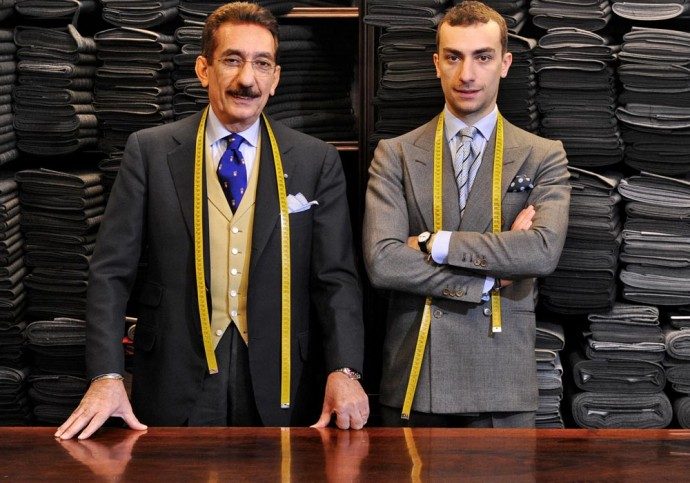 Dating back to the 1900's, A. Caraceni began when the Caraceni brothers were taught the art of tailoring by their father. Augusto Caraceni fled to Paris during WWII  and made his way back to Italy afterwards.  In 1946 he opened his atelier on Via Fatebenefratelli in Milan, where it still located today. After his death, Augusto's son renamed the store A. Caraceni in his honor.
As you can imagine this store holds a rich heritage, that they have maintained throughout the sartoria's long history.  They only use British and Italian fabrics and extensive research goes into the linings, which is only Italian and hems.   Holding true to their heritage and tradition of excellence, at A. Caraceni all pieces are sewn by hand. They produce anything from formal tailoring; such as smoking jackets and tails to more casual wear of hunting clothing and horse jackets and their famous double-breasted jackets.
N H Sartoria
Via Chiossetto 2                                             
By Appointment Only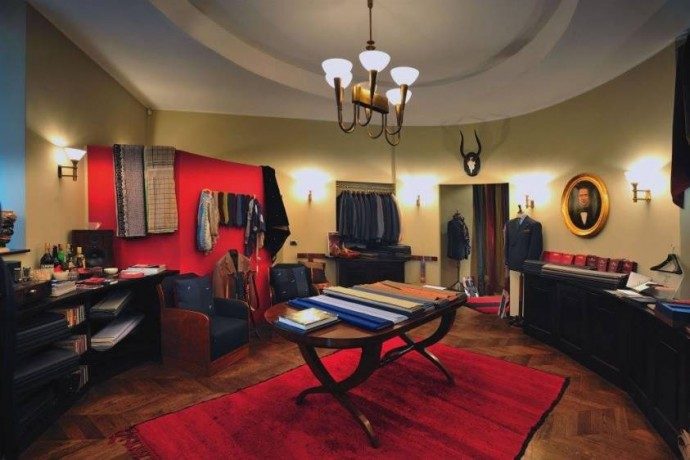 NH Sartoria creates suits, trousers and shirts in the combined tradition of British and Italian fabrics. Their bespoke clothing and suits are considered a collector's item, each tells a story and has a personality.
They draw inspiration from the southern region of Puglia, which is a very relaxed and unstructured style of tailoring, making their sophisticated suits ideal for the hot Mediterranean weather. The jacket adaptable according to the owner's needs, so it is made to be very light and fit the body perfectly. The same goes for their trousers, coats and dinner jackets and their tweed, linen or Choudhury sports jackets, depending on season.
Located near Milan's busy San Babila area; this tailor is right at the heart of it.
Kiton
Via Gesu, 11
Mon-Sat 10-7pm –Showroom. By Appointment only for fittings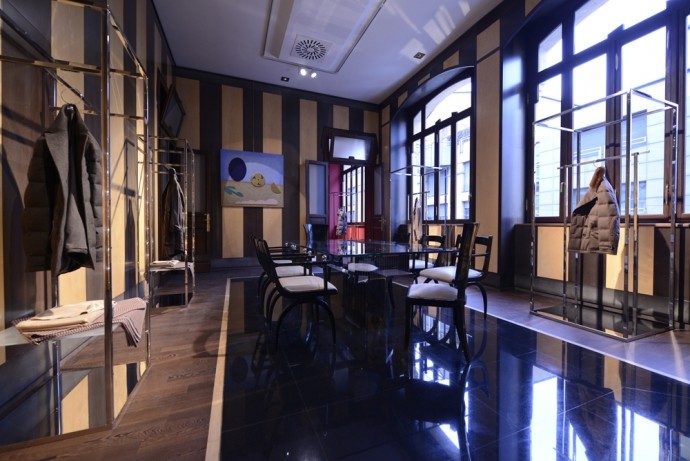 To experience true bespoke tailoring at its finest, try Kiton, located in Milan's Brera area. It's no surprise that this sartoria is considered one of the best in the world. They don't like to call themselves a luxury brand but rather, they emphasize the quality- many brands strive on luxury but Kiton is different. You'll probably understand why once you see the clothing (and the prices!).  Its name is from the Greek word 'chitone' meaning aristocracy, and they really stay true to their name as 'best of the best' when it comes to bespoke suits.
The style is very classic, featuring a range of styles for both men and women.  They hail from Naples so they have a relaxed, unstructured cut on both shoulders and fit. Not only are they famous for their bespoke clothing, but their pret-a-porter range is also very impressive: boots and shoes to women's jackets and men's suits for almost every occasion.