After the resounding success of the exhibitions devoted to the artist in Rome, Bologna and Treviso, which have drawn 580,000 visitors and ranked among the exhibitions most highly appreciated by the international public, Escher – the 'Pop' Dutch genius whose visions have captured the imagination of designers and the minds of scientists, exerting a lasting influencing on many other artists – has finally been brought to Milan.
Between 24 June 2016 and 22 January 2017, 200 works by the artist will be on display in the halls of the Palazzo Reale: the grand exhibition will be fully devoted to Maurits Cornelis Escher (1898-1972), the engraver, intellectual and mathematician whose visionary works have shaped the collective imagination.
On display in Milan are all of Escher's masterpieces, such as Hand with Reflecting Sphere, Relativity (or House of Stairs), Metamorphosis and Belvedere, in addition to scientific experiments, games and educational resources that help visitors of all ages understand baffling creations, impossible perspectives and apparently irreconcilable universes that come together to form a unique artistic dimension.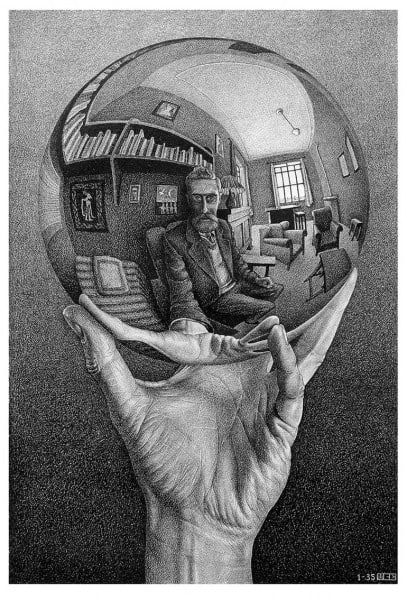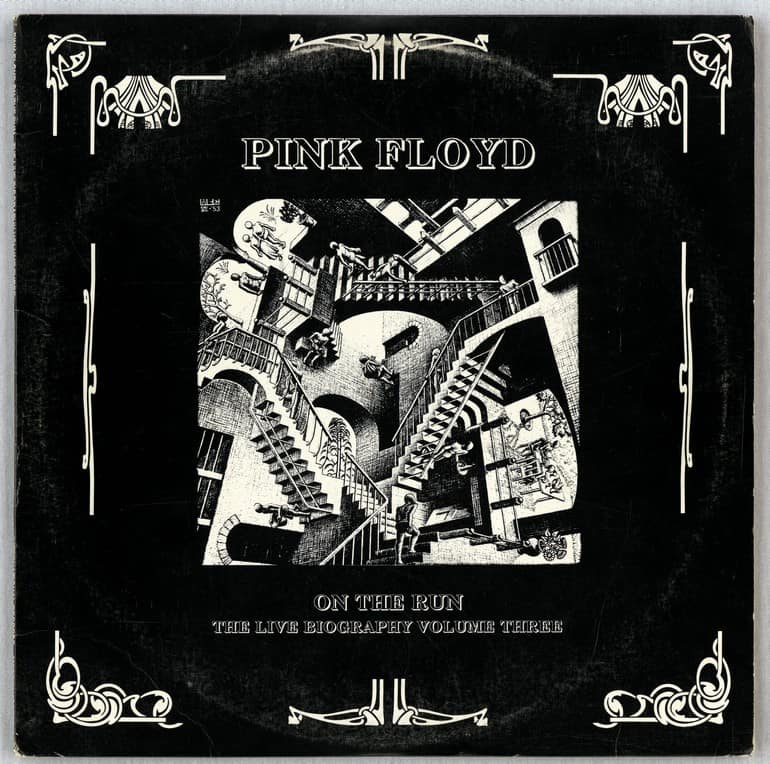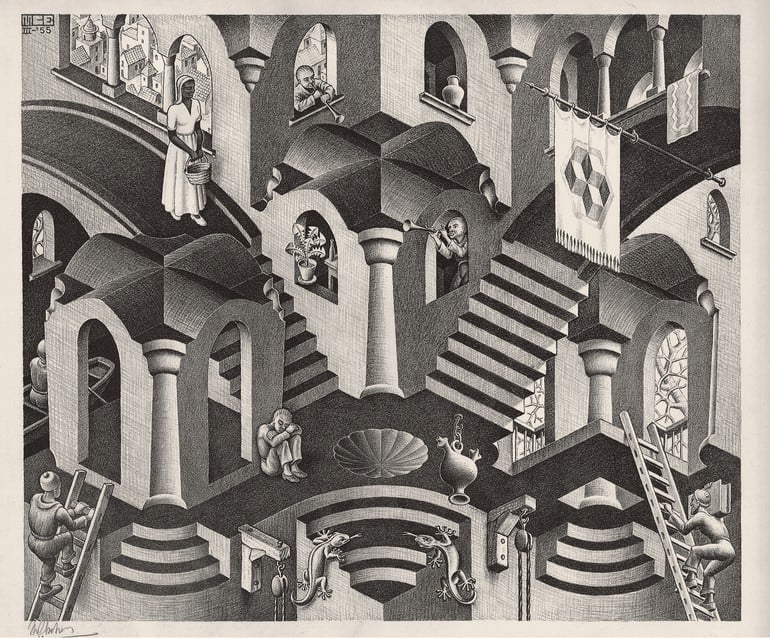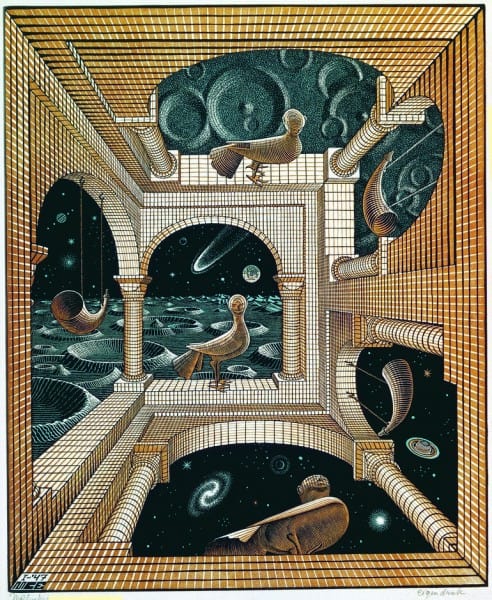 THE EXHIBITION
A one-of-a-kind artist who used to say that "Wonder is the salt of the earth", Escher may be credited with broadening the imagination of those who gaze at – or have gazed at – his works, where everything is connected: science, nature, analytical rigour and a contemplative quality. Inspired and influenced by the art of the past as well as that of his own day, Escher turns geometric research and rigour into the purest visionary aesthetics. A versatile and contemporary artist well ahead of his times, Escher does not find a key to his creative universe in the world of numbers, geometry and mathematics alone. A sophisticated genius, he combines a range of different languages into a new and intriguing itinerary that represents a one-off in the history of art across all ages and continues to thrill the wider public. Although forty-four years have gone by since Escher's death, not only does his art show no sign of dating, but the new digital technologies seem to be pursuing the results it achieved.
Featuring over 200 works, the exhibition is divided into six sections:
• Training: Italy and Art Nouveau inspiration
• From the Alhambra to tessellation
• Reflective surfaces and the structure of space
• Metamorphosis
• Geometric paradoxes: from sheet to space
• Escherian economy and Eschermania
TILL 22 JANUARY 2017
__________
Palazzo Reale
Piazza del Duomo 12, Milan.
__________
Monday 2:30pm – 7:30pm
Tuesday – Sunday 9:30am – 7:30pm (Thu-Sat till 9:30pm)
__________
ticket € 10/12
__________
02 89 29 711