Our Guide To The Best Places To Access Free Wifi In Milan
So you're in Milan and looking for wifi. Maybe you've got to check a map, upload pictures, or do some work. But where can you go? There are many cafes, restaurants, and shops that can help you, as well as a network of servers run by the City of Milan. Take a look for some of the best options available.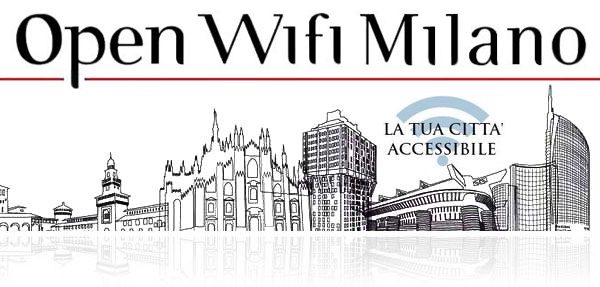 First of all, the City of Milan hosts a network called "Open Wifi Milano," made up of hundreds of hotspots and access points spread out across nine of the city's zones. On the service's main page you can search each zone to confirm availability in specific locations such as parks and squares. If you are in a high traffic area of the city, it is more than likely you will find coverage. All you have to do is open a browser on your device, and the welcome page will automatically open. Register for access, giving an Italian cellphone number to receive your password in a free SMS. Then you can sign in and surf (or have fun with a casino online). If you have a foreign cellphone number, you're not excluded, you can still use the free wifi but you may have to get help with registration at an ATM office (Milan Transportation Agency) in Duomo, Cadorna, Centrale, Loreto, Romolo, or Garibaldi Metro Stations. At one of the ATM locations, the staff can help you register your phone while you're roaming, and you can start surfing. Service is basically unlimited.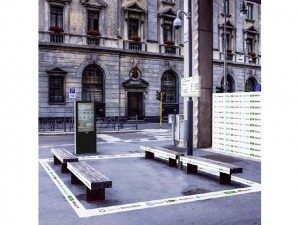 In addition, Milan has installed 29 "digital islands" that also service Open Wifi Milano. These islands are equipped with sustainable lighting, benches, outlets to charge your device (or electric car), and tourism information. Check the website below to find the one most convenient to your location.
To the right of the Duomo, in Piazza Diaz, behind the Modern Art Museum 900, there are a couple of great places where you can get free wifi, such as the sparkling new Café called Ca' Puccino. It can get busy, but in off-peak hours you can likely surf as long as you like while occupying a comfy armchair. Despite the bright, polished environment and comfortable seating, the prices are actually very normal. Across the street, adorable youtube knock-off You Pizza just begs you to come in and get online. Serving pizza and focaccia by the slice as well as other food, there are lots of good hot, cold, fresh, and blended drink options. There is seating outside, two floors inside, as well as some outlets to charge up your devices.
Ca' Puccino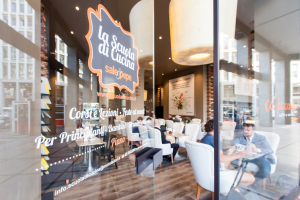 Piazza Armando Diaz, 5.
Tel. 86882993
Open every day 7:30am-9:30pm.
Web: www.ca-puccino.com
You Pizza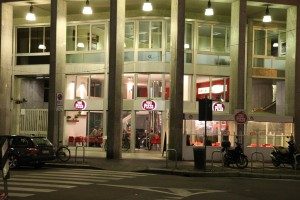 Piazza Diaz, 7
Tel. 02 72080534
Open Mon-Fri 8am-11pm
Sat-Sun 11am-11pm
Web: www.youpizza.it
On the other side of Piazza Duomo, behind the Galleria Vittorio Emanuelle II and Rinascente, there is the 4-story International Bookshop Hoepli Libreria Internazionale. For access to the free Wifi, just ask at the info desk and they will give you the password. If you get tired of Google, you can always revert to the millennia-old paper-based search engine, and pick up some new reading material. There is a decent foreign-language section on the first floor.
Hoepli Libreria Internazionale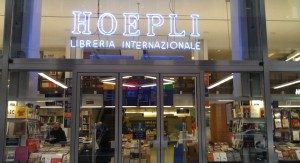 Via Ulrico Hoepli, 5
Tel. 02 864871
Web: www.hoepli.it
Again, near Piazza Duomo, but this time one-block towards Castle Sforzesco, you will find Milan's guilty pleasure in the chain American coffee culture. Not Starbucks, forget about that! Arnold Coffee will caffeinate you, hot or cold, and also offers blended smoothies and café food. Free unlimited WiFi access, no password necessary, is available during open hours every day 8am-8pm. Couches and armchairs deck all four stories. There are also Arnold Coffee branches in two university locations.
Arnold Coffee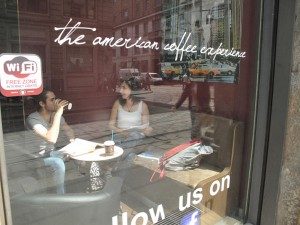 Via Orefici, 26
Tel. 02 3651 0200
Web: www.arnoldcoffee.it
Statale
Via Festa del Perdono, 1
Open Mon-Fri 7:45am-7pm
Sat-Sun 11am-7pm
Università Cattolica
Via Nirone, 19
Open Aug 25th-mid Sept Mon-Fri 8am-7:30pm,
From mid-Sept onwards, open Sat-Sun as well.
If you're just leaving Da Vinci's Last Supper at Santa Maria delle Grazie, and need to get online, head to Bar Magenta. This historic bar, founded in 1907 and iconic of the era, has a youthful pulse drawing younger customers, offering free Wifi, game nights, lively music, and food deliveries.
On the other end of the spectrum, if you want to go to a quiet sanctuary to use the internet, there is an ancient public library in Brera located in the same structure as the Brera Academy & Pinacoteca You just have to open your browser to register an account and use the Wifi in this breathtaking environment, with paintings of an Empress hanging above you, frescos & chandeliers, and of course a neatly-ordered backdrop of very old books.
Bar Magenta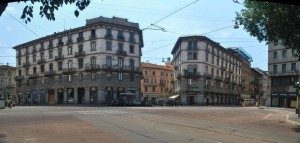 Via Giosuè Carducci, 12
Tel. 02 805 3808
Open Sun-Thurs 8am-2am.
Web: barmagenta.jimdo.com
Biblioteca Braidense
Via Brera, 28
JULY Mon & Fri 8:30am-1:30pm; Tues-Thurs 8:30am-6pm; Sat 9am-1:30pm;
AUGUST Mon-Fri 8:30am-1:50pm and Sat 9am-1:50pm but closed from the 10th to the 14th
Rest of the year the normal schedule is Mon-Fri 8.30-18.20, Sat 9-13.50
Web: www.mimag.it/pinacoteca-di-brera
Between Porta Genova and the Darsena, you can duck into IKEA temporary. There is a nice courtyard garden, shop, and design displays. However, to use Wifi you must head back into the Bistro. You can order drinks, Swedish food, or enjoy happy hour while you surf the web.
IKEA temporary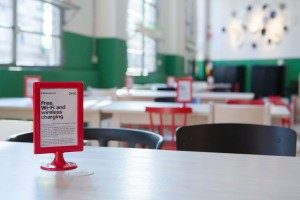 Via Vigevano, 18
Open only UNTIL 30th SEPT
Mon-Thurs Noon-10pm, and Fri-Sun Noon-Midnight
Around Porta Venezia, Milan's major shopping district, dotted with theaters and restaurants, you can find a number of venues that will provide internet service for customers. The Free time Café is an easy relaxed café where you can eat well, chat, read, surf, etc. There is some seating outside under umbrellas, and inside as well. Just a few doors over, Venice bar Pizzeria has more seating and food options, and stays open later.
Free time Café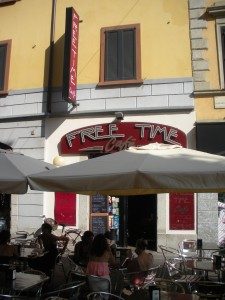 Via Spallanzani, 6
Tel. 02 201867
Open Mon-Sat 7am-7pm.
Venice bar Pizzeria
Corso Buenos Aires, 2
Tel. 02 29517473
Hours Mon-Sat 7:30am-Midnight, Sunday 11am-Midnight.
For more – Check out the MiMag article Milan's Café-Bookstore Guide