Catpuccino Anyone?
There is a new kind of café in town and it provides a new  (and furry) kind of therapy! It's called cat therapy and it happens everyday at Milan's new Crazy Cat Café.
Did you know that petting a  cat can reduce stress levels? Basically, interacting with a pet can  release feel good hormones that help reduce stress. It should come as no surprise then, that hanging out at Crazy Cat Cafe puts you in a cheery mood.
After an inspirational trip to a cat café in Osaka, Japan, Crazy Cat Café's owners Marco and Alba decided to recreate and share their experience in Milan.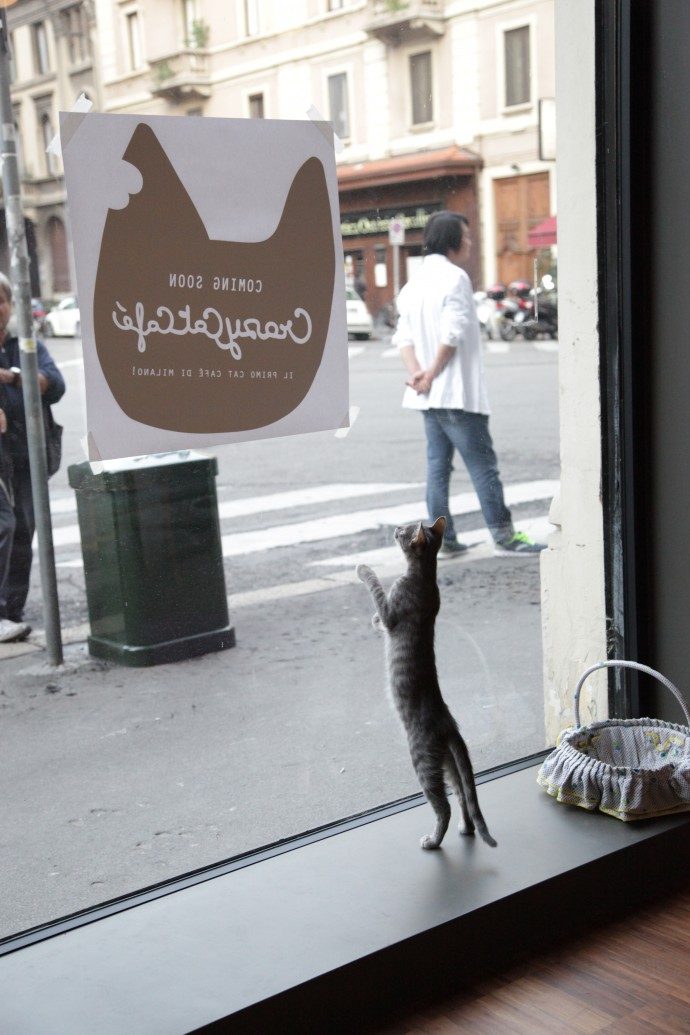 The bright and nifty café is home to six cats, previously abandoned and rescued. The cafe has a double entrance to prevent the furry felines from escaping and they also have a special area where they are fed. The owners are well connected with Animal Care associations that promote and encourage adult cat adoptions. As you sip on a fabulously flavored Catpuccino, it is great to know you share the space with six furry felines currently living one of their many nine lives.
Crazy Cat Café is tailored to the Milanese way of life, so you can catch up with (human) friends during happy hour in the evenings as you enjoy cold cuts, sip on craft beers and good wine. In addition to your stipulated cat therapy, you can indulge in an offering of warm soups, gourmet sandwiches, herbal teas and good old homemade pie. Sharing your food and coffee with the cats is not encouraged, however petting, cuddling and holding them is!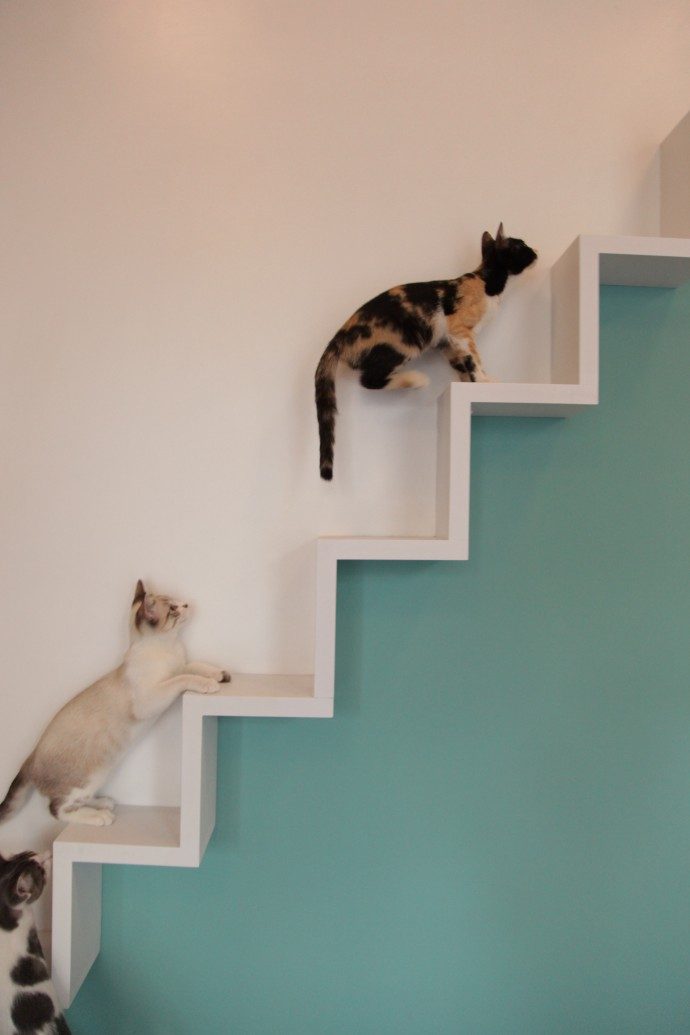 Varied seating arrangements make the café an ideal place for families to get together, students to hold study groups or for anyone to take a short office break.
The café has free Wi-Fi, a turntable and vinyl record selection. They also organize internal events dedicated to music, arts, gastronomy and hold small training events for people who have cats or wish to adopt.
Located on Via Napo Torriani 5, near Milan's Central train station, six cats in a crazy cat café await your company!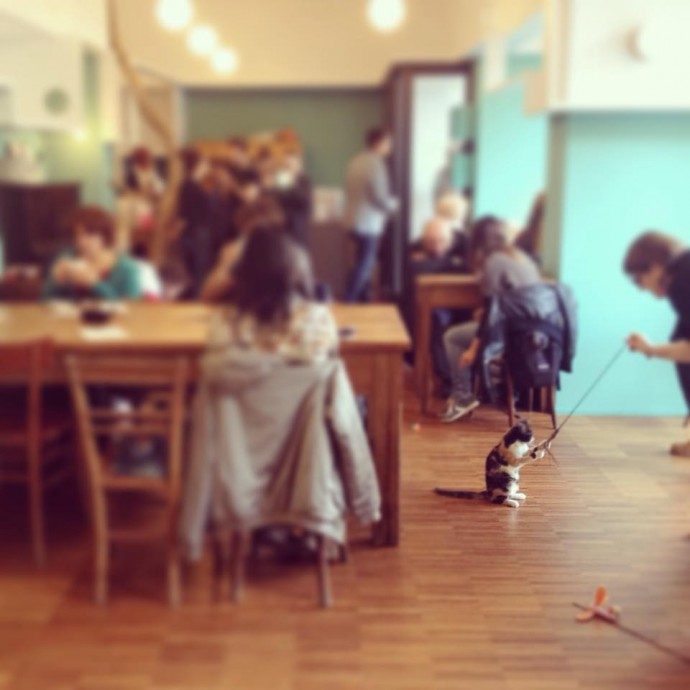 Address:
Via Napo Torriani, 5 (Central Station)
Opening times:
9:30am- 9.30pm
Contact Info:
02 84542739
www.crazycatcafe.it