Santeria spreads culture, food and music in Milan
Milan is a city known for its hidden gems; there are beautiful things to see and buy, as well as excellent food and drink, but some of these worthy places are not easily found.  The partners behind Santeria Srl. know this and wanted to create, in an unlikely space, a gathering spot for cultural activity in the city. True to Milanese form, out of previously abandoned businesses in the city, they have managed to create two lively locales that combine food, music, theater, workshops and seminars, as well as provide professional working space.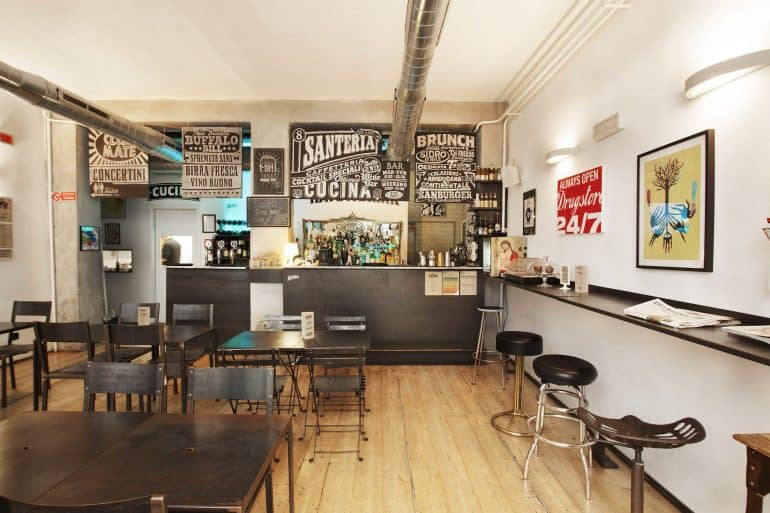 The project began in 2011 with Santeria Paladini, located on the outskirts of Citta Studi, the largely student centered neighborhood surrounding Politecnico di Milano. The idea was to create a cultural meeting space for artists, musicians and other creatives in the city. The restaurant/bar space itself is small, but it is adjoined by a large outdoor patio space where a plated aperitivo is offered daily, alongside a menu of burgers, fish, meat and vegetarian/vegan offerings that change seasonally. Brunch is also offered on the weekends and the space is one of the few in the city to offer brewed American style coffee. The space is known for having hosted well-known musicians including Ed Sheeran, Moguai and Sasha. Jazz night happens every Friday.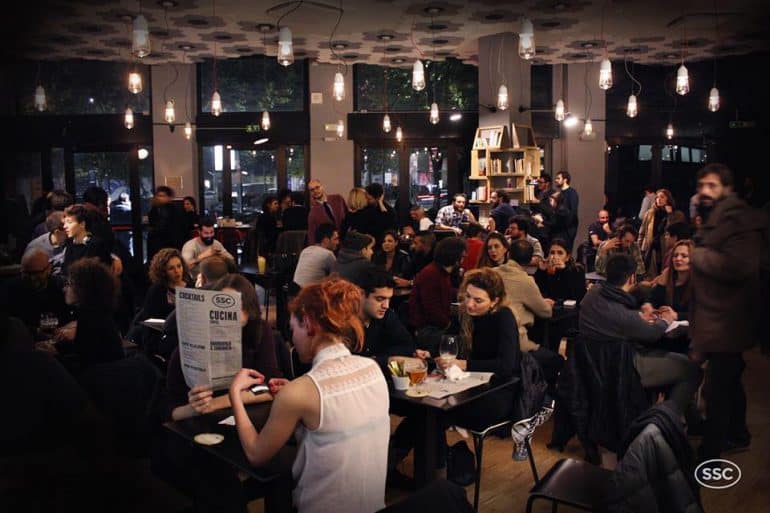 Taking the project further, on Viale Toscana, they have recently opened up Santeria Social Club, a much bigger space with a large bar, theater, record store, co-working space and a classroom for a variety of classes being offered in the space. The kitchen is open from 11:00 a.m. until late, offering a mix of local and international plates as well as brunch on the weekends. The theater area offers a large stage for anything from performances, to parties, to business meetings. Two co-working spaces seat up to 25 people with an additional classroom that seats 35. Some of the courses offered by Santeria include digital marketing, music communications, web writing and bartending.
Santeria Paladini 8
Via Ettore Paladini 8
02.36798121
Santeria Social Club
Viale Toscana 31
02.22199381