Your Gallery in Milan
PAC
Via Palestro, 14
Tues-Sun 9:30am-7:30pm; Thurs 9:30-10:30pm
Entry Fee €8, Reduced €6.50
pacmilano.it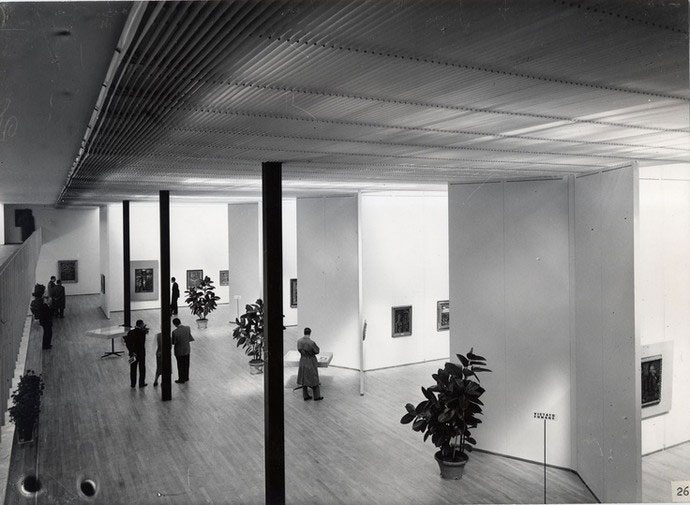 Since 1947 PAC, or the Padiglione d'Arte Contemporanea has been an institution for art in Milan. It's long history of renovations, closings, and even a bombing in 1993 have forced the museum to adapt, giving it a unique and resilient nature. It has hosted major international artists such as Laurie Anderson, Kounellis, Duane Hanson, Emilio Vedova, Andres Serrano, Lucio Fontana, Richard Long, Vanessa Beecroft, Marina Abramovic, Yayoi Kusama, Tony Oursler and many more.
Current Show: Stardust by David Bailey until June 2nd. An unedited view of iconic stars and celebrities, comprised of 300 works by world renowned photographer David Bailey.
Triennale di Milano
Viale Alemagna, 6
Mon-Sun 10am-11pm
Entry Fee €12, Reduced €10
triennale.org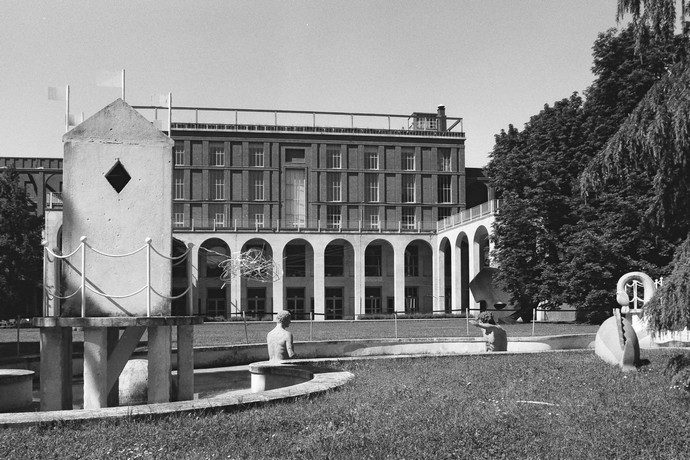 The premier Museum dedicated to Italian Design, the Triennale Design Museum is an important space for contemporary italian design, urban planning, architecture, music media arts. Since its inauguration in 2007 inside the Palace of Art building, the The Triennale has displayed works that demonstrate the excellence of Italian design through a variety of points of views, mediums and structures. Their goal is to conserve, promote, illustrate Italian design through objects, people, companies, history, concepts and ideas that have rendered Italy the global reference point for industrial design.The permanent collection houses significant objects that have influenced design and embody the aesthetic of contemporary Italian style.
CURRENT SHOW TILL NOVEMBER 1: The Triennale will host the first official event and one of the main shows of the 2015 EXPO: "Arts & Foods: Rituals Since 1851". The exhibition covers three floors and is divided into 15 sections by chronological and traditional sequence. The major themes of the exhibition are food and its preparation, display, cooking, consumption and distribution. A wide variety of culinary tools, such as crockery, cutlery, refrigerators as well as toys and old books on display. Some of the major works included are Paul McCarthy's giant inflatable Ketchup bottle by and Andy Warhol's Campbell Soup prints.
The show will feature some interactive installations and videos, which go beyond the examination of food nutrition, and explore the " activities that surround the act of preparing, representing and consuming meals." One of the biggest and extensive collection of food related art to date, "Art &Foods" is a must-see exhibition for foodies and art-lovers alike.
Galleria Carla Sozzani
Corso Como, 10
Fri-Tue 10.30am-7.30pm; Wed-Thur 10.30am-9pm
galleriacarlasozzani.org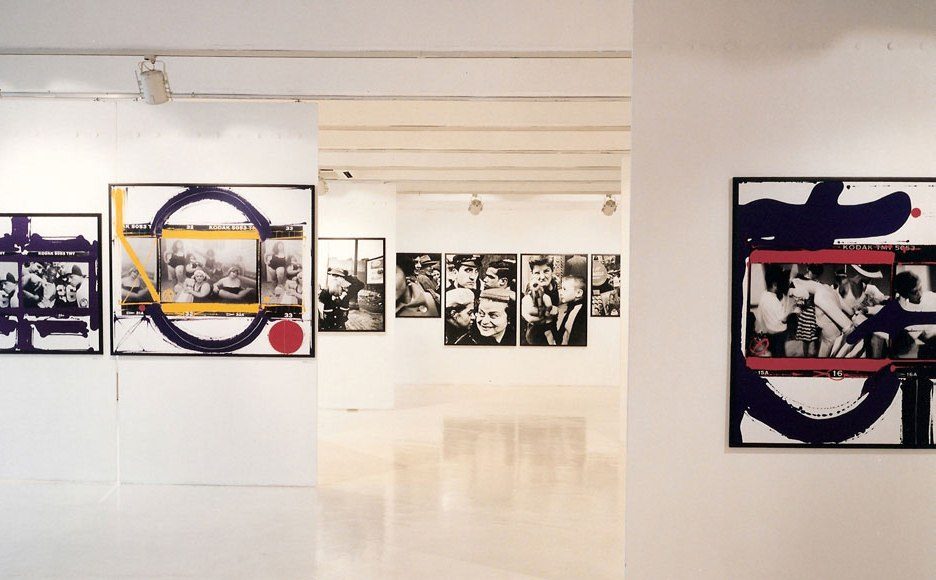 One of the chicest contemporary art spaces in Milan, Galleria Carla Sozzani is dedicated to art, design, architecture and is also one of the most important photography galleries in Italy. It's located in a former industrial building that is shared with Milan's internationally coveted concept store, 10 Corso Como. Since its opening in 1990, the gallery has presented over 150 exhibitions.The impressive array of photographers who have displayed their work in this minimalist white space, include major names such as Annie Leibovitz, helmut newton, Bruce weber, Bert stern, David Bailey, Hiro, an David LaChapelle among others. Although photography is the gallery's main focus, this is still Milan, so at least two exhibitions per year are related to design and architecture.
The gallery and 10 Corso Como in its entirety is an essential stop for art, design and fashion lovers, and is considered the epitome of Milanese style.
Fondazione Prada
Largo Isarco, 2
fondazioneprada.org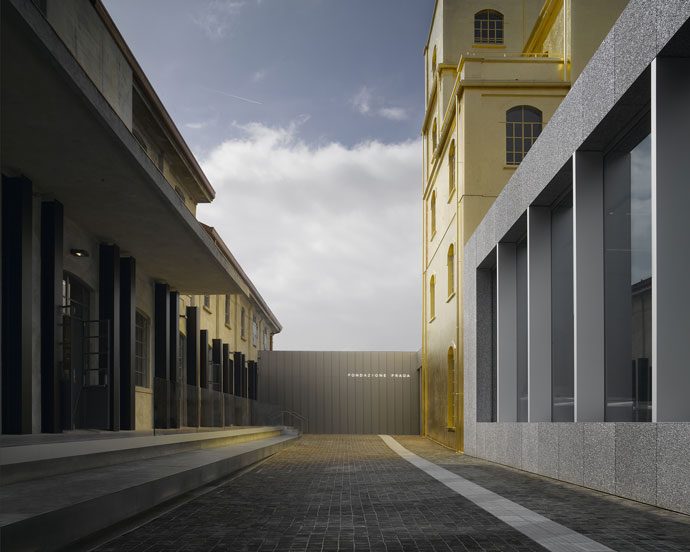 The brainchild of one of the world's most influential design houses, Fondazione Prada was created in 1933 "as a platform to analyze present times through the staging of contemporary art exhibitions as well as architecture, cinema and philosophy projects." One of the major highlights of the 2015 Expo is the opening of the Fondazione's new space, a 1900 square meter space in a former distillery, on May 9th. The new structure on Largo Isarco in the south of Milan was designed by architect Rem Koolhas and is a combination of pre-existing buildings with modern spaces. Of the 1900 square meters, 1,100 will be dedicated to exhibitions from contemporary artists, and there is also a kids' area, complete with fun didactic displays. Always two steps ahead, the Fondazione, tapped renowned filmmaker and artist, Wes Anderson, to design the cafe in the style of a vintage Milanese cafe.  As the major powerhouse in Milanese art world, the Fondazione Prada's new space promises to be one of the most influential contemporary art spaces both in Italy and Internationally.
The Fondazione will host preview days on May 4th through the 7th and there will be several events in celebration of its inauguration featuring high profile artists, architects, and filmmakers.
Current Show:
The exhibition 'Serial Classic', opens in Milan from 9 May to 24 August 2015, focuses on classical sculpture and explores the ambivalent relationship between originality and imitation in Roman culture and its insistence on the circulation of multiples as an homage to Greek art. The exhibition comprises more than 70 artworks and opens with an in-depth analysis of lost originals and their multiple copies, represented by two particularly renowned series such as the Discobolus and the Crouching Venus.
Marsèlleria Permanent Exhibition
Via Paulo 12/A
Mon-Fri 10am-6pm
marselleria.org/info.html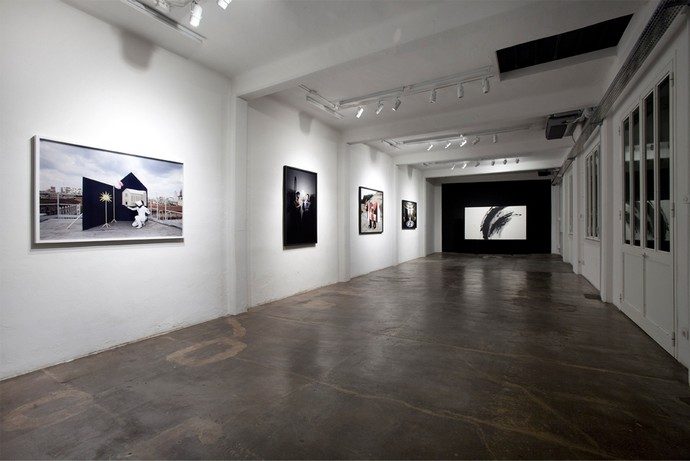 Part laboratory, blank canvas, empty space, and platform for free-flowing creativity, the Marsèlleria Permanent Exhibition offers artists "total freedom of expression, without limitations on regards of means, matter, language." The brainchild of Marsèll, Marsèlleria was inaugurated in 2010 in conjunction with the idea that style is a global cultural practice. This avant-garde gallery features artists who have unique and "radically authentic" perspectives, and allows them to explore their creative boundaries through videos, performances, installations and photography.
Cardi Black Box
Corso di Porta Nuova, 38
Mon – Sat 10am-7pm
cardigallery.com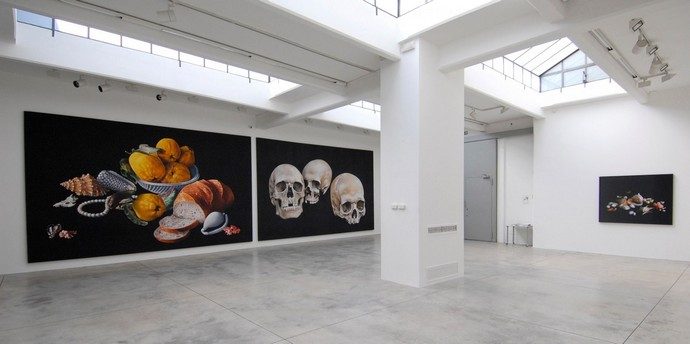 Specializing in Post-War and Contemporary Art, Cardi Black Box, is an independent gallery dedicated to promoting new and emerging artistic talents.  As a private cultural institution, this Brera gallery combines culture and business to showcase a diverse array of artists from all walks of life. Cardi's exhibits range from displays of renowned figures, to installations by unrepresented artists. The common thread is the high quality and creativity of the artists shown, which include major names Cy Twombly, Carla Accardi, Andy Warhol and Keith Haring. With each show, the gallery space is transformed and captures the unique vision of the artists as well the relevance and influence of the art itself.
Current Show: TILL SEPTEMBER 2015
A solo show by Giuseppe Uncini titled  "Cemento e Cemento Disegnato" which features work from 1958-2008.
Lia Rumma
Via Stilicone, 19
Tues-Sat  11am – 1pm / 2.30pm – 7pm
liarumma.it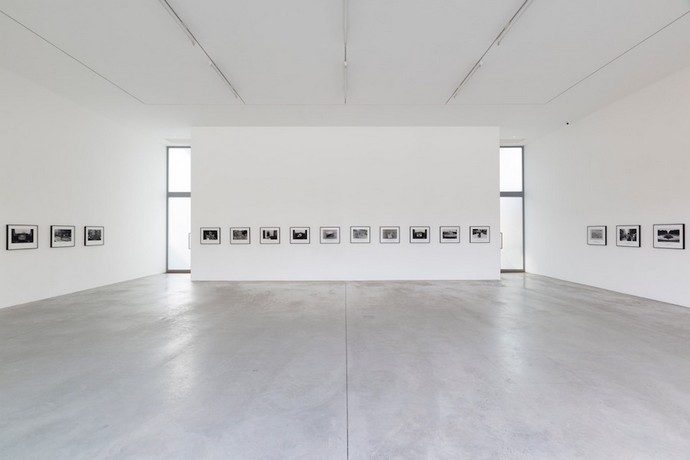 Since its founding in 1971 in Napoli, the Lia Rumma Gallery has come a long way, both in its expansion to Milan, as well as its influence in the International and Italian art scene. One of the major proponents of artistic styles such Minimal Art, Land Art, Conceptual Art and "Arte Povera," Lia Rumma has been discovering emerging artists and identifying artistic movements for over 40 years. In 2010, the gallery opened a three-level gallery comprised of 1,500 square meters of  exhibit space.  Joseph Kosuth, Haim Steinbach, Gino De Dominicis, Reinhard Mucha, Alberto Burri, Thomas Ruff, Anselm Kiefer, William Kentridge and Marina Abramovic are just a few of the major names the gallery has hosted. Through collaborations with artists, curators, gallerists, critics and collectors, Lia Rumma has established itself as a major player in the art world and has helped nurtured the careers of prominent talents.
Current Show: May 3- July 18th
Just in time for the Expo, Lia Rumma will host three site-specific shows which will occupy each floor of the gallery space.
Giovanni Anselmo " Mentre Appare verso nord est la luce mentre focalizza"
Woflgang Laib" The Rice Meals for Another Body"
Ettore Spalletti "Parole di Colore"
Kaufmann Repetto
Via di Porta Tenaglia, 7
Tues-Sat  11am – 7.30pm
kaufmannrepetto.com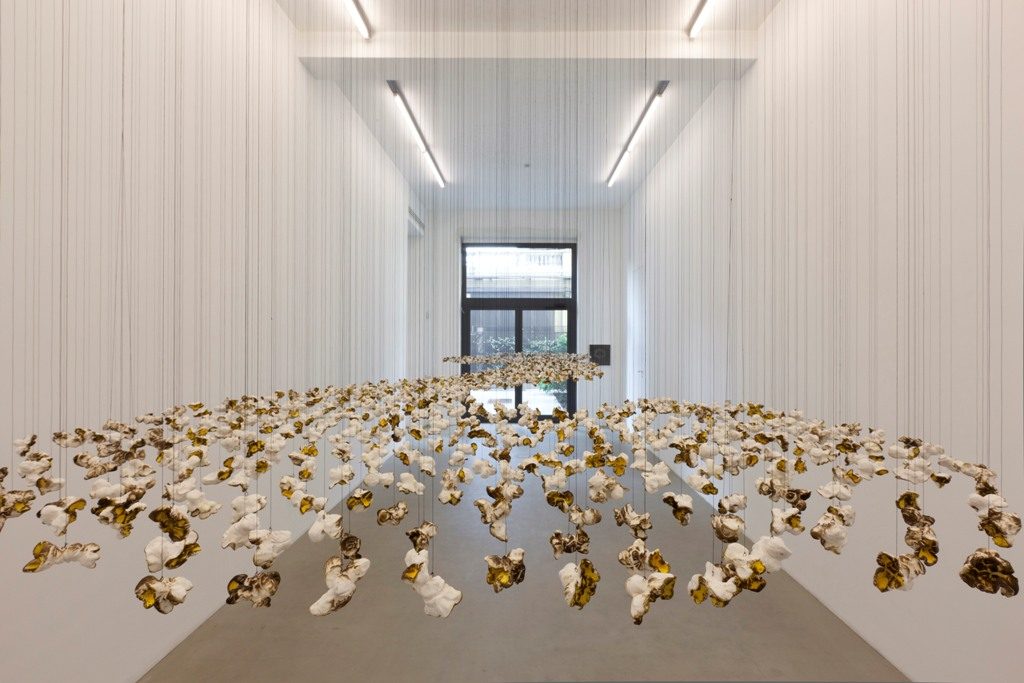 An interesting contemporary fine art gallery specilized in ambitious exhibitions and site-specific installations, encompassing arrange of media including: video, photography, performance, painting and sculpture.
Inaugurated in January 2000, with a seven-channel video-installation by Candice Breitz 'The Babel Series', in October 2010 the gallery changed its historical location, moving in a new space in the Brera area of Milan, design by arhitect Frank Beohm.
The gallery usually presents international artists such as Andrea Bowers, Candice Breitz, Pierpaolo Campanini, Gianni Caravaggio, Maggie Cardelús, Talia Chetrit, Thea Djordjadze, Shannon Ebner, Latifa Echakhch, Judith Hopf, Carlo Mollino, Yoshua Okon, Adrian Paci, Nicolas Party, Dan Perjovschi, Eva Rothschild, Aida Ruilova, Billy Sullivan, etc.
Kaufmann Repetto's constant research, directed with particular attention to a younger generation of artists, will be developed, in part, through a special project room that will run parallel to the gallery's exhibition program.
Current Show:
Eva Rothschild (from Aprile through the summer)
Latifa Echakhch (from Aprile through the summer)