Isola literally translates to Island, and this neighborhood of Milan has earned its moniker based on its former life: a suburban "island" outside of the city center. However, today Isola is just as much a part of downtown Milan as is the Historic Center.
Part of the Porta Nuova initiative, Isola has undergone a bit of a resurgence. Not solely a district to see and be seen, Isola is an exemplification of the juxtaposition of the modern and the old that characterizes the city. The UniCredit Tower marks the Milan skyline, soaring over the 100 meter-round Piazza Gae Aulenti, a modern piazza designed by Argentine architect Cesare Pelli and dedicated to its namesake Italian architect.
Viale della Liberazione is home Berton (Viale della Liberazione, 13), a one-star Michelin-restaurant from beloved local chef Andrea Berton whose elevated cuisine has influenced Milan's culinary culture for close to a decade. The Vertical Forest, or Bosco Verticale (between Via Gaetano de Castillia and Via Federico Confalonieri), is comprised of two distinct, Lego-block-like buildings designed by architect Stefano Boeri. The project couples the idea of building upwards with urban tree planting as these buildings contain the same amount of greenery one would find in a single forest hectare.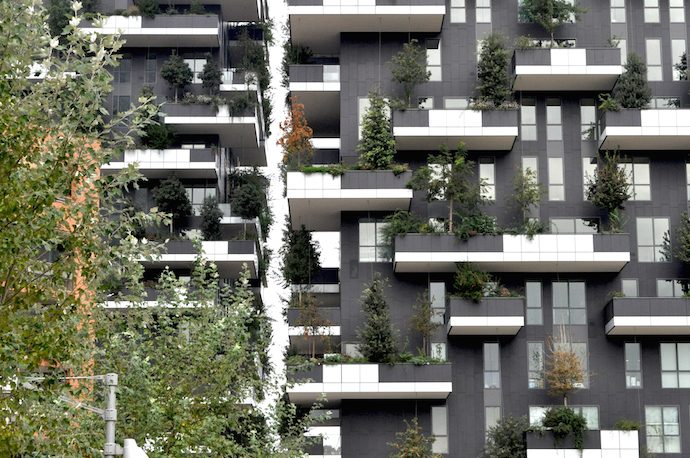 Among the modernity, the 19th century buildings of the former working class neighborhood are many shopping gems. Le Vintage (Via Garigliano, 4) specializes in accessories, clothing and jewelry from the 1940s onward while Miss Ghinting (Via Pepe, 20) sells early 20th century clothing up until the 1960s, from embroidered gloves and velvet capes to silk petticoats and dashing hats. Après-Midi (Via Pastrengo, 7), an atelier belonging to artisan designer Grata Silvia–stylist to the late and great Federico Fellini, —specializes in jewelry, clothing and shoes made to resemble cakes and pastries. Monica Castiglioni's signature bronze jewelry is available at her eponymous shop (Via Pastrengo, 4), and Atelier Lascari (Via Pastrengo 5a) has some of the most sought after, precious wedding dresses.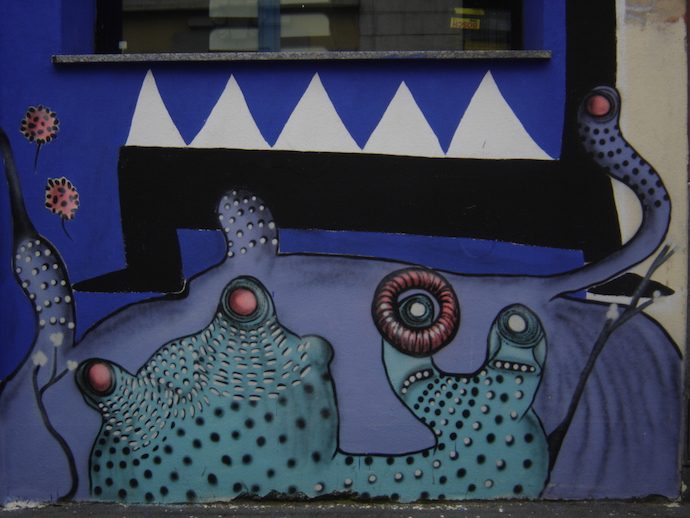 While strolling, keep an eye out for the street art created mostly by local artists. If hunger pangs start to catch up with you, there are plenty of options for sustenance as you meander. For the best signature Milanese flavors made from local ingredients and modern presentations, Cesare Battisti's Ratanà (Via Gaetano de Castillia, 28) is a must. The restaurant sits in a 19th century former train station and is home to Milan's best risotto alla Milanese.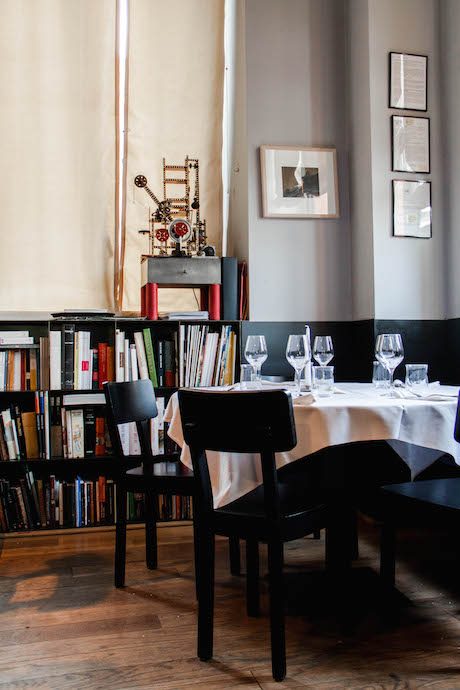 Anche (Via Carmagnola, 5), a charming bar open all day, features a trattoria that serves simple local and regional preparations while Frida (Via Pollaiulo, 3)—part clothing boutique, part bar—is ideal for an aperitivo or even for an American style Sunday brunch complete with pancakes. To satisfy a sweet tooth, Artico Gelato (Via Luigi Porro Lambertenghi, 15) is a 30-year-old gelateria known for flavors made from top, premium ingredients.