After the great success of the exhibition "Milano tra le due guerre" with about 40.000 visitors in only 2 months,  the Associazione Spirale d'Idee comes back in the rooms of Palazzo Morando with a exhibition about the importance of water in the history of the Lombardy's capital.
The exhibition "Milano citta' d'acqua", curated by Stefano Galli, promoted by Comune di Milano | Cultura, Servizio Musei Storici, , presents 150 period photos from public and private archives, as well as unedited documents and maps to testimony the rich presence of water in the city since its foundation, as a cornerstone around which is built the character of the city, its prosperity and its historical success.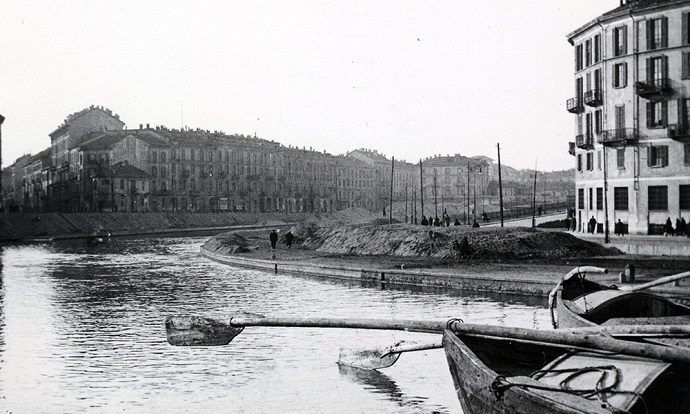 The exposition intends to document the "story of water" of Milan beginning from the thirteenth-fourteenth century chronicles of Bonvesin de la Riva and Galvano Fiamma who were describing the city as full of lush canals with plenty of fish. Also, the important role played by water for the military defense of the city, as well as its economic and industrial growth will be documented through this exhibition.
Given the important educational value of the initiative, guided tours and workshops will be designed to allow students from all kinds of schools and grades, to able to deepen the topics covered.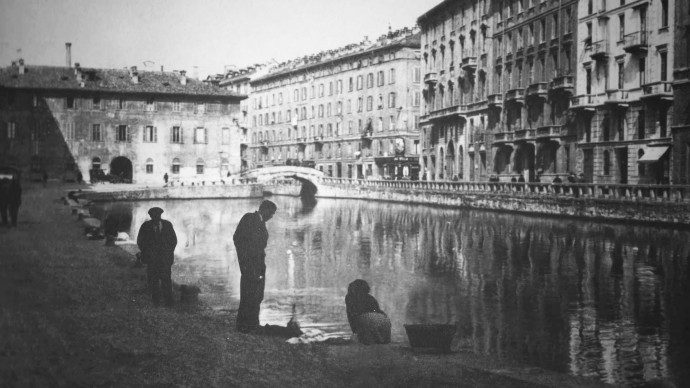 ---
TILL 14 FEBRUARY 2016
Palazzo Morando
via Sant'Andrea 6
Opening times:
Tue – Wed – Fri – Sat – Sun 10am-7pm
Thur 10am – 10.30pm
Ticket prices:
€ 10 / € 8
Official site