Madonna has come to town – and she is here to stay.
At a first glance, Hard Candy might not seem like a  legit gym. It's far more likely that when you enter you'll feel as though you've taken a wrong turn and mistakenly ended up in the newest addition to Milan's nightclub scene. It's dark; there are are leather couches, skulls and a lot of bling. On top of that the newest remixes are playing from the DJ booth. That's right, the DJ booth. When you take a another look around and notice the bicycles, treadmills and gym equipment and you'll realize you have found a very unique palace of physical fitness.
Hard Candy Fitness is the newest addition of clubs in the gym chain signed by Madonna. The icon that has given more to the world of pop music than anyone else and has now decided to get into the fitness business. Hard Candy Fitness embodies the signature style Madonna is famous for– the dramatic design, the elegance in every detail and the inspiring art work,  all of which give the reward of luxury after you have finished your work out session.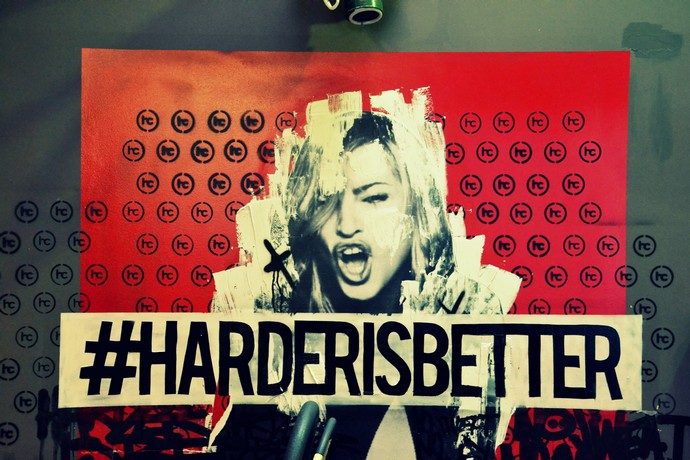 It took more than two years to design and develop the interior of Hard Candy Fitness located in Piazza Repubblica. The 2000m2 gym has an architectural style inspired by old factories and is constructed with concrete, leather, steal, and aged iron. On top of that it was the first gym in Italy to install the most innovative TachnoGym machinery.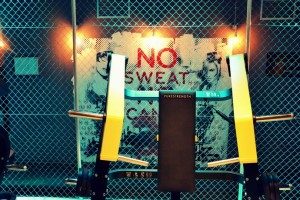 Hard Candy Fitness is not only a gym,  but also a place to go to have fun and get motivated. Many of the classes are inspired by, and developed from, workouts that Madonna herselfs practices to maintain her strong body. One example is Addicted to Sweat®,  courses with the latest cardio dance moves choreographed by combining toning and flexibility exercises.  You also have the opportunity to work out with a personal trainer. At Hard Candy Fitness there are approximately 20 PTs to help you reach your fitness goals, one of them is Fabrizio Toscano: "Hard Candy is a truly characteristic gym, there's no other place like it in Milan. The clientele is very diverse and my intention is always to find varied solutions depending on the results my clients want to reach, there is no standard format".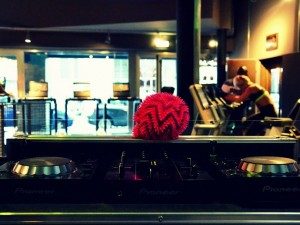 For those interested in becoming a member of the gym you have a one-day free pass at your disposal to access all courses, machines and while you're there why not take the opportunity to try out the relax area on the bottom floor. Another way of scoping out the gym is to have Sunday brunch at the Hard Candy Café next door – the entrance to the gym that same Sunday is included in the 25 Euro brunch price.
Hard Candy Fitness Club is for anyone who is looking to add something extra to their fitness regime and seeking a new inspiring environment with a feeling of luxury. And finally for anyone trying to become the next Madonna (ok, that might be taking it too far, but hey – if you can dream it you can achieve it).
---
Address
Via Parini – 1, angolo p.zza della Repubblica
Opening hours
Monday, Wednesday: 6:30am-11:00pm
Tuesday, Thursday, Friday: 6:45am-11pm
Saturday, Sunday: 10:00am-8:00pm
Contacts
www.hardcandyfitnessmilano.com
Phone: 02 83 425 540