The museum dedicated to the four designer's creative work pillars: Daywear, Exoticism, Scheme of Colours and Light.
Armani Silos, located in Via Bergognone 40, has been built on the granary of Nestle and this is the reason why Giorgio Armani called it Silos
I decided to call it silos because this building used to store food, which is, of course, essential for life. For me, just as much as food, clothes are also a part of life,'
The Armani Silos attracts people from all over the world for fashion and design events and today it is an important hub for national and international events.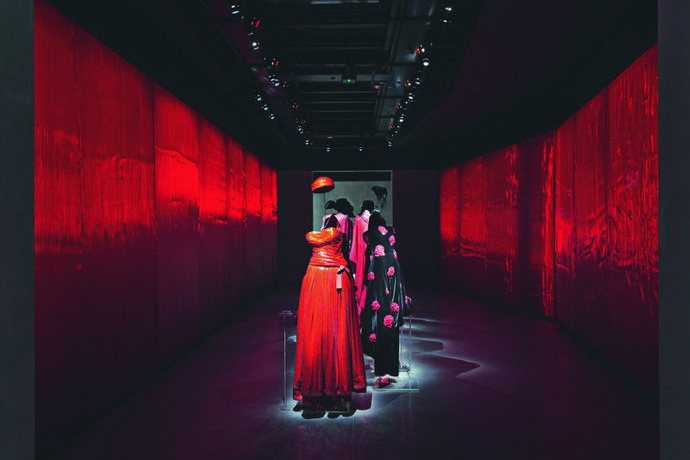 It has been inaugurated for the Armani's 40th anniversary, a perfect timing fell on the same day of the starting day of Milan Expo. For the occasion Giorgio Armani opened an outstanding museum located in the heart of the Fuorisalone area. It's a minimalist building and the designers would demonstrate their aesthetic philosophy for absence of complications and decorations, indeed the only ornamental element is the ribbon of windows toward the top.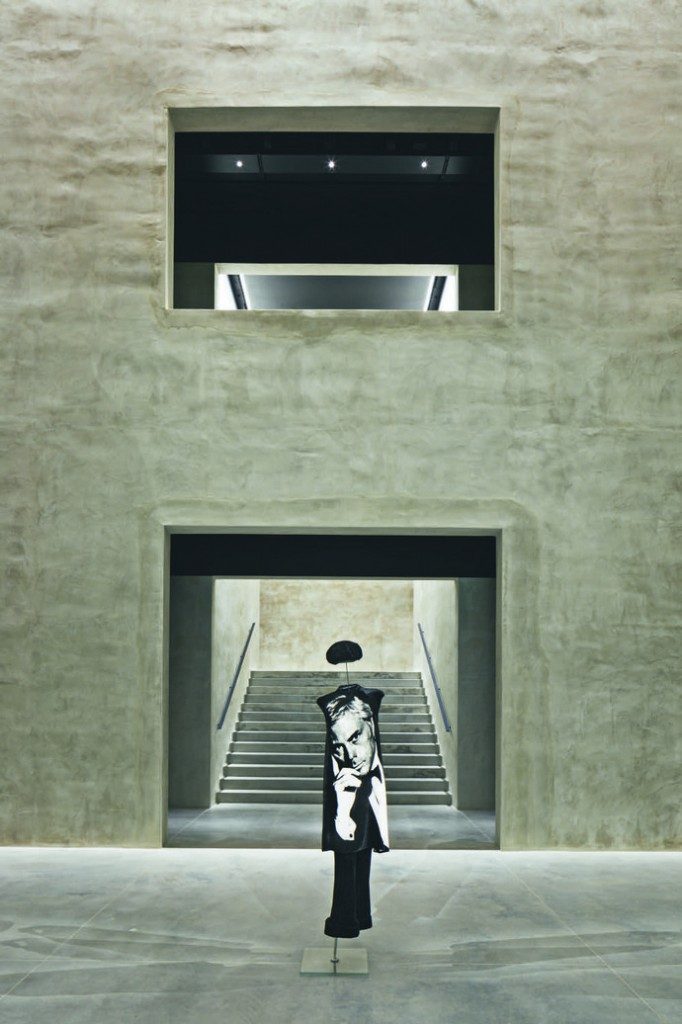 Armani Silos is divided into four floors with an open space and two levels of naves and a selection of clothes from 1980 until today.
The black and grey colours of the ceilings and the floors follow the minimalist design of the external architecture. The central staircase links the four floors and organizes the exhibition route divided into themes that have inspired and continue to inspire the designer's creative work: Stars and Daywear on the ground floor, Exoticism on the first floor and Colour Schemes on the second floor. The third and last floor concentrates on the theme of Light. Moreover the top floor hosts the digital archive thought for researchers and fans who would like to discover more about Giorgio Armani's career. It is included in the total price of the entrance ticket and visitors can enjoy workstations and touch tables too. In addition, inside the museum, there is a souvenir shop and a cafeteria where visitors can relax and enjoy a coffee in a nice and elegant place in Milan, far from city chaos.
For visiting Giorgio Armani permanent collection visitors have to buy the entrance ticket that allows them to visit the digital archive too.
Visitors can add to the full ticket an audio guide in different languages containing easily selected tracks to enjoy a full and deep trip into the Armani Silos' story.
Remembering what we were like in the past can help us understand what we might be in the future" 
said Giorgio Armani and Armani Silos is the best place to have a wonderful trip into 40 years of Armani's career.

ARMANI SILOS
Address:
Via Bergognone, 40 – Milan, Italy
Opening times:
Tuesday , Wednesday, Friday, Sunday 11.00 / 20.00
Thursday, Saturday 11.00 / 22.00
Tickets:
Full 12€
Full + Audioguide: 15€
Reductions/Students: 8,40€
Info: