Mi.mag has it covered with an all inclusive guide for live music venues in Milan, with everything you're looking for from intimate and unplugged to big style live action and everything in between.
Live Music in Milan
Rock & Indie
Circolo Magnolia
Via Circonvallazione Idroscalo, 41; 02 75 61 046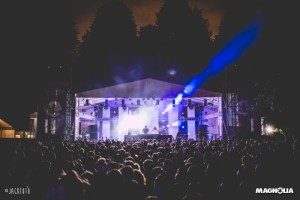 If you're looking for free live music, look no further. Although Circolo Magnolia is situated west of the city, it's easy to ignore the distance after a night of cheap cocktails and Hozier. That's right, Circle Magnolia brings in Grammy-winning performers and other globally-renowned artists, such as Caribou and Of Monsters and Men. With ten years of experience under its belt, this venue has only improved with age and with several renovations this year. If you can't get enough of the indie and alternative rock or electronic music thrown your way, consider signing up for some of the courses they offer on site, including Management Marketing and Communication of Music, DJing, or Graphic Design.
Bloom
Via Curiel, 39 – Mezzago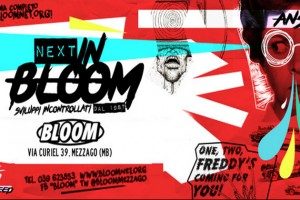 Live music is just one of a handful of events that Bloom offers. It is considered more like a cultural hub for all things related to music, cinema, art, and social initiatives. In its 20 plus years of existence, musical legends like Nirvana and Green Day – and many, many more – have rocked the stage at Bloom. The venue is a platform for many emerging Italian and international artists, but it also hosts themed events, like Beatles' night and Reggae night. If you're in the mood to branch out, try one of Bloom's several classes any day of the week. They offer belly dancing, Zumba, yoga, cooking, etc. On the other hand, Bloom can also be a place to chill- it hosts daily film screenings in its cinema and has a media library full of music, books, movies, and more.
Magazzini Generali
Via Pietrasanta, 16; 02 539 3948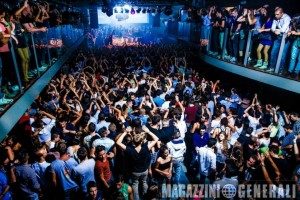 Located just outside the city center and easily accessible by public transportation, Magazzini Generali is a live music venue that prides itself on being a "multimedia space where all the senses are stimulated." With an overwhelming audio set up, killer lights, and advanced video technology, experiencing a show here is nothing short of memorable. Past headliners include The Black Keys, David Guetta, Franz Ferdinand, and Kaiser Chiefs. The site is set up much like a traditional music hall, with a stage dominating one wall and an open rectangular standing area for all concertgoers. Insider Tip: Stake out a spot on the loft so you can the best view of the dance floor and the stage.
Alcatraz
Via Valtellina, 25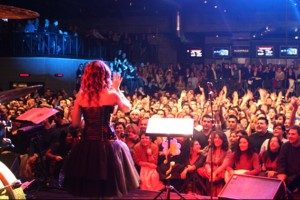 Alcatraz promotes itself as a multi-purpose center, but one thing is certainly clear: people come here to party. From its frequent "Singles' Nights" to fashion shows to bringing in hot Italian talents like Lorenzo Fragola, Alcatraz is known as the place to be on Friday and Saturday nights. Boasting one of the biggest indoor music spaces in Milan (and multiple dances floors!), young people frequently flock here for a good time. You'll find all kinds of live music, ranging from mellow singer-songwriters to hard rock to pop. Alcatraz is easily accessible by metro, bus, and tram, with a 24H car park nearby for anyone driving to a show.
Fabrique
Via Gaudenzio Fantoli, 9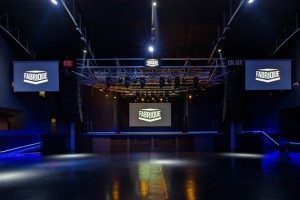 Fabrique made a name for itself after being dubbed the Best Club of Italy for the Onstage Awards in 2015. The best part? They only opened in September 2014. It didn't take long for locals to rush to this spot to catch big names: Jovanotti, Mika, All Time Low, Tokyo Hotel, The Vamps, Pentatonix. Throw DJ sets and theme nights into the mix, and you've got the hot new weekend spot. Milanese Businessman Daniele Orlando launched Fabrique, his third business project, as a "futuristic modular structure of more than 2000 square meters, designed to house music, concerts, events, DJ sets." It has set the bar high after such a successful first year, and there's no doubt Fabrique has big things in store for the future.
Live Music in Milan
Blues & Jazz
Blue Note
Via Borsieri, 37;  02 69 01 6888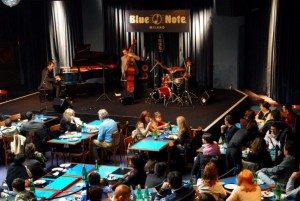 Going on its thirteenth year in Milan's Isola district, Blue Note Milano definitely doesn't fall short of the high quality reputation held by its Blue Note counterparts in New York City and Japan. The light, jazzy atmosphere packs in thousands of guests each year, as the venue hosts 350 shows annually, running five days a week (they're closed on Sundays and Mondays). With performers like The Blues Brothers, Stefano Bollani, and Dee Dee Bridgewater, it's no wonder Blue Note continues to be one of the most talked about music venues in the city. Shows begin at 9 p.m. and 11 p.m. (11:30 p.m. on weekends); however you can also come early to have dinner at Blue Note's restaurant, which consistently garners positive reviews. Remember, the earlier you arrive, the closer you are to the stage.
Caffé Doria – Jazz Club
Via Andrea Doria, 22; 02 67 41 1136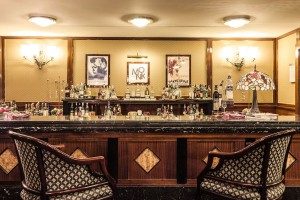 Conveniently situated near Central Station, this quaint little jazz spot is nestled into a corner of the Adi Doria Grand Hotel. The mahogany paneling on the walls and the large, inviting bar next to a black piano sets the stage. Stop by after work on Tuesdays and Thursdays, to find live music starting at 10 p.m. You'll find alternative and traditional jazz, classic dixieland, bayou blues, ragtime, swing, trios, quartets, and everything in between. Reserve a table for dinner if you want to make it a date, or choose from a wide selection of cocktails, brandies, whiskeys, aperitifs, and snacks.
Blueshouse Club
Via Sant'Uguzzone, 26; 02 39 56 0756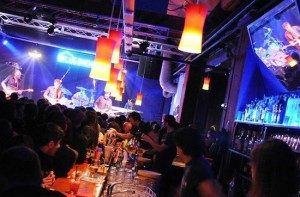 Imagine sipping your favorite wine with friends around a table in a small, cozy room with dim lighting. Live blues music is playing just a few meters in front of you, and you're completely entranced. Chances are that you're probably dreaming of a little place called the Blueshouse Club, located just off of the Metro Line 1 (Red Line). The small room creates an intimate environment for all audience members, and the hues of blues that add accents of light to this dark venue set the mood. The Blueshouse Club is open most weekend nights, and hosts national and international blues and rock bands as well as cover bands.
La Salumeria della Musica
Via Pasinetti, 4; 02 56 80 73 50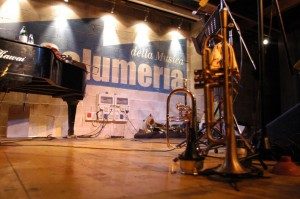 Once an old factory, Salumeria della Musica has turned into a unique spot for locals. Open most nights of the week, the Salumeria typical line-up includes acoustic, jazz, funk, and soft rock. Sit down at one of the several tables in front of the stage and enjoy a plate of cold cuts and local cheeses (you can't miss the hams hanging around the room), order a drink from the bar or ask for a special wine from the in-house wine cellar. While not as flashy as some of the other live music venues in the city, La Salumeria does have names like Norah Jones and Joss Stone behind it, so it must be doing something right.
Nidaba Theatre
Via Gola, 12; 339 34 77 512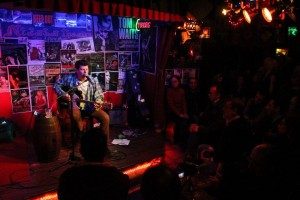 Last but certainly not least is Nidaba Theatre, a tiny, cozy space with a little corner of the room dedicated to bringing the audience authentic bluegrass, acoustic, folk, soft rock, etc. With posters and signs plastered all over the walls and scattered twinkle lights hanging here and there, Nidaba Theatre has relaxed, casual environment that draws locals. If you're lucky enough to grab a table before the place fills up, sit back and sip a beer or two and enjoy the Italian or international artists playing just a few meters away.