You have hardly left the skyscrapers out of your sight  before you enter into a completely different atmosphere. Which is, instead of death, rather rest, remembrance, honour and  glory of the past.
In a real open-air museum manner Monumentale cemetery presents a large collection of historically remarkable artistic pieces. The most famous Milanese sculptors of its time, such as Vincenzo Vela, Francesco Messina, Giacomo Manzù and Lucio Fontana narrate Biblical passages, the lives of many that built this nation as well as artistic changes of the 1800 and 1900 centuries.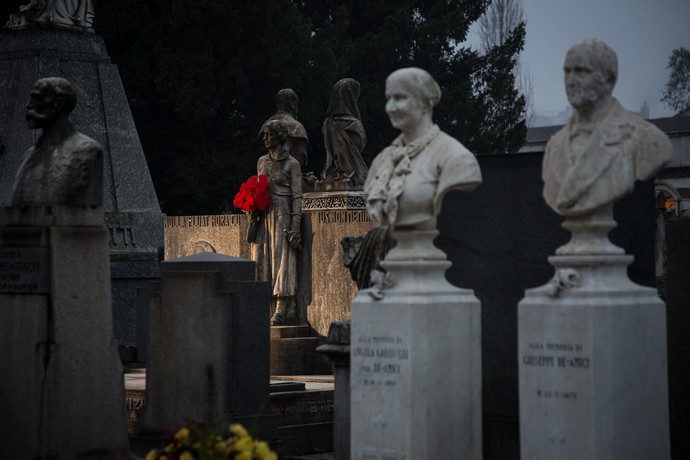 The cemetery was designed by the architect Carlo Maciachini and built in twenty years, being completed in 1866. However the tombs and funeral arts come from a vast range of styles and art periods, starting from Greek temples to Gothic, including Byzantine, romanticism, realism, and Art Nouveau.
Art Nouveau, or "The Liberty style" as it is called here in Italy, identifies the artistic scene of Milan perhaps in the most. The style was developed and widely spread in Milan during the time of the construction of the cemetery Monumentale. The poetic elegance of the Liberty statues make the cemetery one of the most aesthetically appealing ones in Europe.
It is the last resting place of some of the country's most honoured citizens such as 19th century novelist Alessandro Manzoni, an important political figure Carlo Cattaneo, among Toscanini and Newton. In the centre there is a massive memorial for 800 Milanese who were killed in Nazi  concentration camps. It also includes a separate sections where non-Catholics and Jews are buried.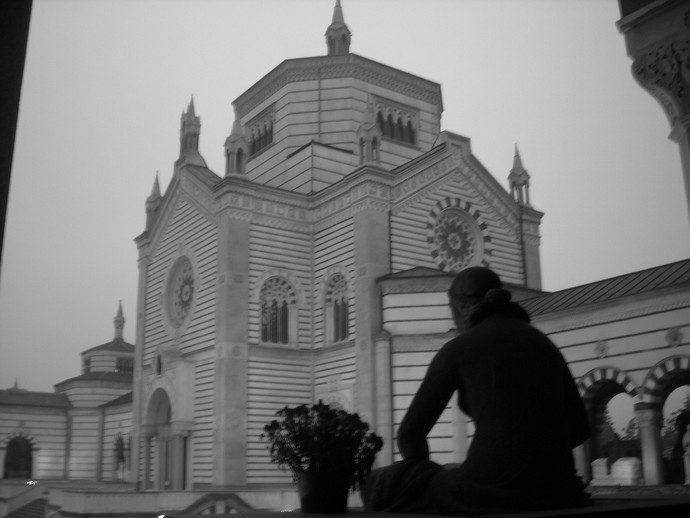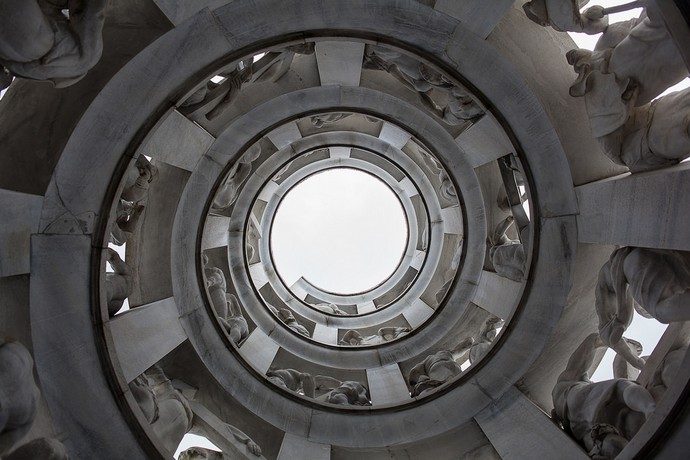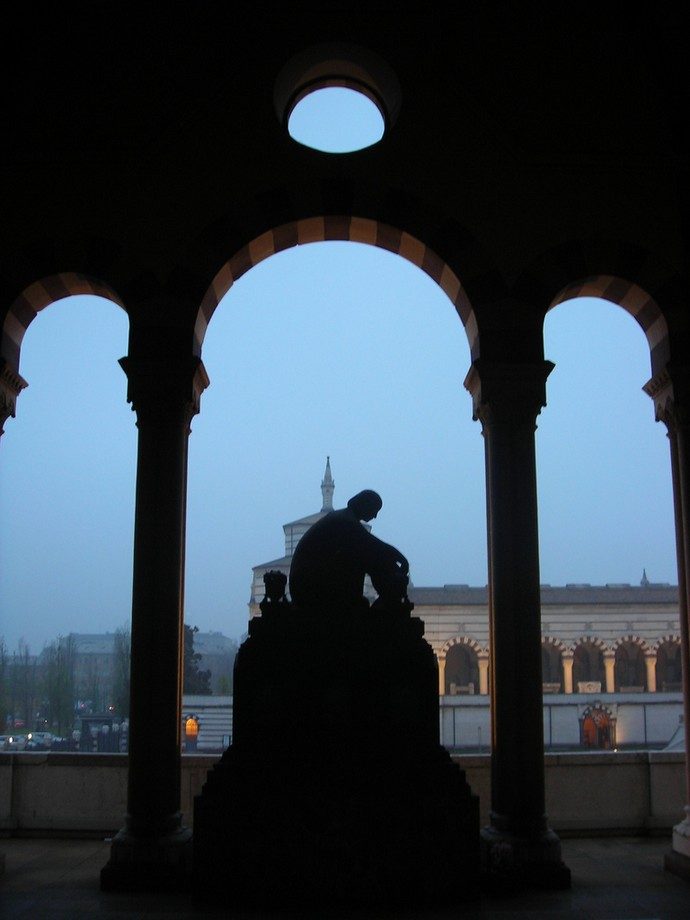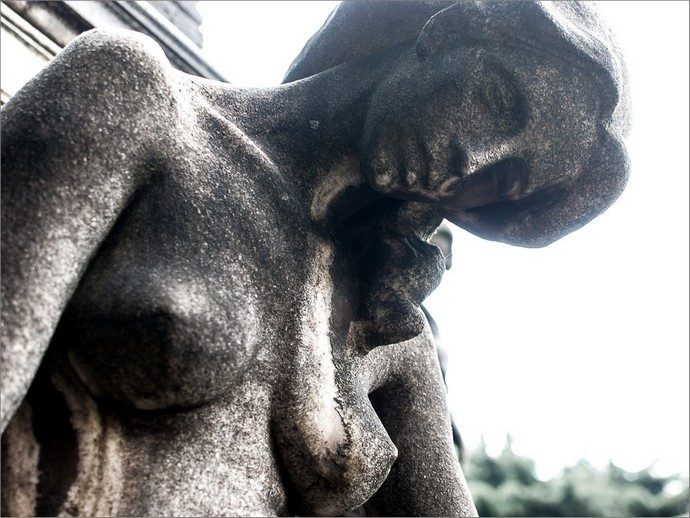 ---
Piazzale Cimitero Monumentale
Metro: Garibaldi | Tram 2, 4, 33 (stop "Farini")
Opening hours: Tuesday – Sunday 8am-6pm (last entrance 30min before closure)
Free entrance