From 23-28 September: Milano Moda Donna
It's that time of year again- all the buyers, bloggers, fashion people and press come together for Fashion Week. After New York and London, Milan is next in line; running from Sept 23rd to the 28th. Although fashion reigns in Milan throughout the year, the popular areas buzz even more during these 5 days with editors running between shows and photographers waiting outside venues to capture all those street style moments.
Hosting over 170 shows and presentations per season, Milan is one of the most iconic and historical fashion cities in the industry. The 'Made in Italy' dictum within the fashion houses has had its ups and downs; however, it has still maintained its prestigious reputation.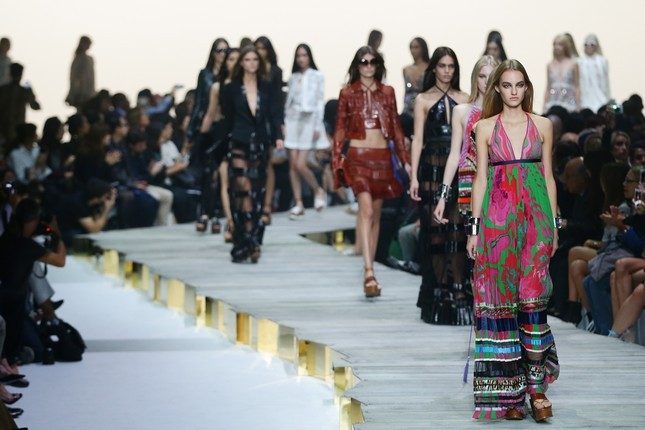 What to look out for this season
Moschino
Jeremy Scott for Moschino has bloggers wearing SpongeBob Square pants sweaters, editors talking about Barbie and an array of McDonald's phone cases for ultra-chic selfies. In some ways it might be seen as little gimmicky, but it attracts the desired attention, love it or hate it. We wonder what he has in store for us this season.
Armani
Always a favorite, especially amongst Italians for his 'Made in Italy' name and his recent collaboration with Expo in celebration of 40 years in the making. This is a designer you can never miss.
Antonio Marras
A unique and more 'edgy' side of the Italian fashion spectrum- most Italian fashion houses create chic and sleek styles. Last season we saw 3D embellishments for stand out designs and we hope the uniqueness is here to stay.
Versace
Probably one of the liveliest of shows at fashion week, not just for the clothes but also for the classic 'Versace' track that ends the show and gets us all involved and feeling like a part of the catwalk.  
Max Mara
Usually chic and elegant with a sensual touch the brand brought much more relaxed styles with boyish flats, backpacks, and oversized crossover jackets. It will be interesting to see if they will return to their original styles or stick to their latest avant-garde aesthetic.
Contrary to the popular shows, following February's fashion week Gucci and Prada announced that their sales had fallen slightly since the previous year. Both with their popularity in the fashion world and their high-quality shows it baffles us as to why… and we wonder what they have planned this season.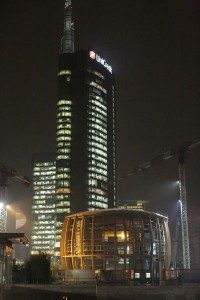 This season is no different and you need to have accredited invites to shows. With catwalks and presentations events dotted around the city, and the main Camera Moda hub at Milan's Unicredit building (Piazza Gae Aulenti), you can check out the trends too even if you aren't lucky enough to get a ticket. It is possible to get sightings of the likes of Gigi Hadid, Kendall Jenner, Cara Delevingne and not to mention Italy's biggest blogger Chiara Ferragni both outside the shows and in Milan's fashion hot spots.
Alternatively you can stream some of the shows live on the official Camera della Moda website. This way you can feel like a part of the action right as it happens on the runways of Phillip Plein, Missoni, Trussardi, Gil Sander, Armani and many more!
See www.milanomodadonna.it for the calendar of events and live streaming throughout.