From 24-29 February 2016: Milano Moda Donna
Feels just like yesterday that we saw witnessed last season's shows here in Milan, but with fashion being such a fast paced industry it's time again! This upcoming season seems to be a juicy one so you will want to find out whats going on behind the scenes, with a few controversial twists set to hit some catwalks.
Following on from our previous round up it was clear that some designers sparked a bit of chat amongst not just industry insiders but followers of the brands too, some stale, some trying to bounce back while others were just plain weird – yes it's fine to think so; it's all part of an opinion.
Something which captured my attention was following an article on British newspaper The Telegraph in reference to D&G's recent Alta Sartorial show; which expressed a little controversy as to who they were marketing for and who was privileged enough to attend; but rightly so. When you're one of the biggest fashion houses in the world, you are entitled to retain that exclusivity which Dolce and Gabbana manage to do very well. With the rise of bloggers and social media influencers it's intriguing to see how brands are trying to side track away from this wave of a virtual audience.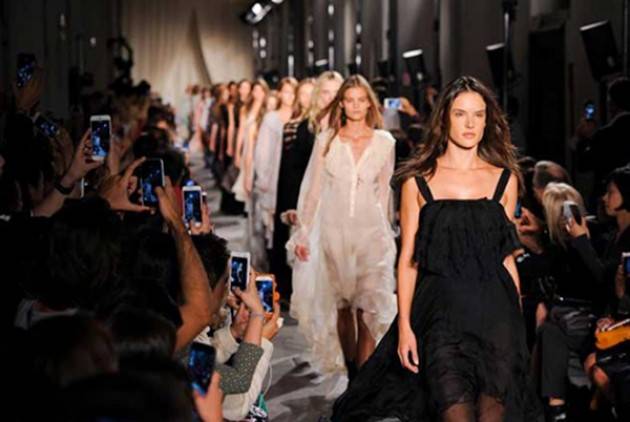 On a more visual aspect, in recent seasons it appears the sexier the look the more likely this was to sell. Brands such as Cavalli, Gucci and Versace struck us with lingerie style clothing with plunging necklines with lace and corsets. With a little criticism to this it's time for them to have a rethink as to who their audience is and the kind of clothing that will sell.
Prada and Gucci were the firsts to hit back at this with more flowing figures and draping incorporated into their designs it's obvious that the 'sex-sells' name just wasn't working out. So it will be interesting to see how these big names execute themselves this season.
In today's, fast-paced, hungry world, head of design were trying to create anything they possible could to attract everyone's eye. But again in a recent debate on The Business of Fashion it has shown that brands want to change this in order to retain their identity.
This season it's a chance to move away from the obsessive narcissistic era of looking perfect, for example recently Max Mara has dressed their models in oversized tailoring and big jumpers, which plays a counterintuitive role to expressing women are more than their body parts.

So across the jam-packed days; amongst 170 shows, events and presentations we might feel a different aura across the city this season, all be it, there will still be the famous faces and aficionados rubbing shoulders with Anna Wintour front row but you can still appreciate good fashion outside of the shows too. Between Corso Venezia, across Via Dell'Uomo and Camera Moda's hub in Piazza Gae Aulenti we can witness models off duty, lost journalists between locations and an array of well dressed men and women for coffee pitstops.
Date: 24-29 February 2016
Location: Various locations around Milan
See www.milanomodadonna.it for the calendar of events and live streaming throughout.