The Style Rules Milanese Live By
If there is a factor Italians are known for it's the way in which they dress. Often when walking down the streets of any Italian city you'll see people of all ages well dressed; from the more mature-aged guy in the bakery with his fedora, to the young girl on her vespa managing to ride to work in a mini skirt and heels without a second thought.
In the Italian language a term known as 'Sprezzatura' exists. There is no direct translation for this, however it can be quoted as 'a man should look as though he has bought his clothes with intelligence, put them on with care and forgotten all about them'. Something only Italians have been able to master.
In Milan the style is clean, fresh and understated. Needless to say, Italian clothes are not cheap, after all they are of high quality and while Milan is home to many fashion houses, not everyone is wearing Armani and D&G. In fact, it's the smaller boutiques and lesser known brands which  serve Italian style well. So you too can dress like a Milanese: relaxed with elegance. After all if you can't beat them, join them.
Sunglasses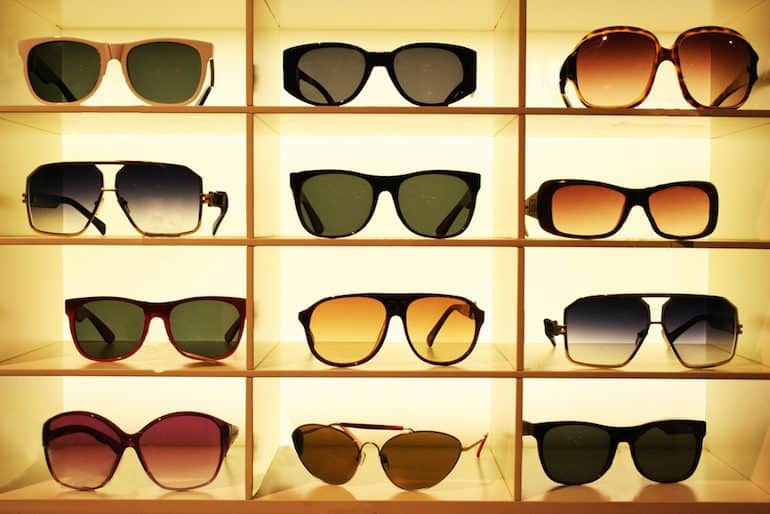 On the metro, in the supermarket, or even when it's a cloudy day, sunglasses are your must needed accessory for Italian living. If you come from a country with a gloomier climate that doesn't facilitate sunglass showcasing, you certainly can make use of these style icons here in Italy. Sunglasses are not just a summer item for Italians.
Shoes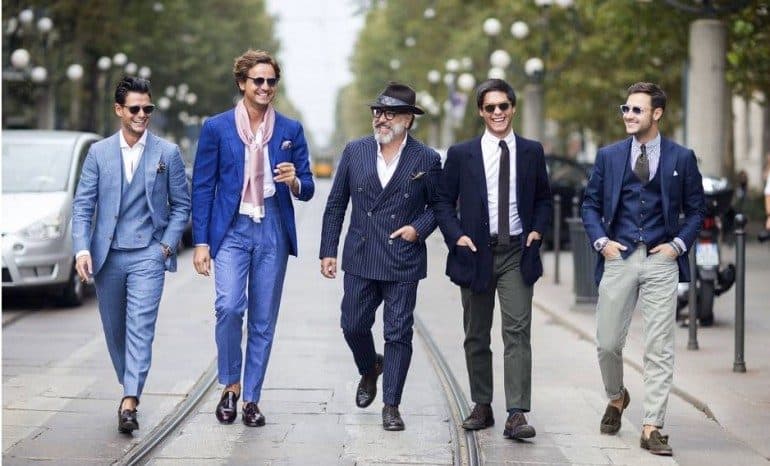 Italians not only make great shoes but they also take pride in the shoes they wear. Check, are yours clean? Polish them or keep those trainers white. Nothing says more that you don't take care of your belongings than by spotting someone in a pair of scuffed shoes. For men, a clean lace up boot or brogue for the winter months, and loafers during summer. As for ladies, boots are a common winter style too, whether knee-high or ankle, and during summer also loafers, brogue style lace ups and sandals. But take note, if you don't want to look like a tourist amongst the flocks of people at the Duomo, leave your flip flops at home.
Neutrals
While some locals of Milan like to be bold in clashing prints and bright colours, their general style of dress is in neutral shades. Blues, greys, blacks and nudes all express bespoke clothing; even if it's not. Earthy tones are refined and classic for any occasion, whether for a man or woman, evening or day.
Fabrics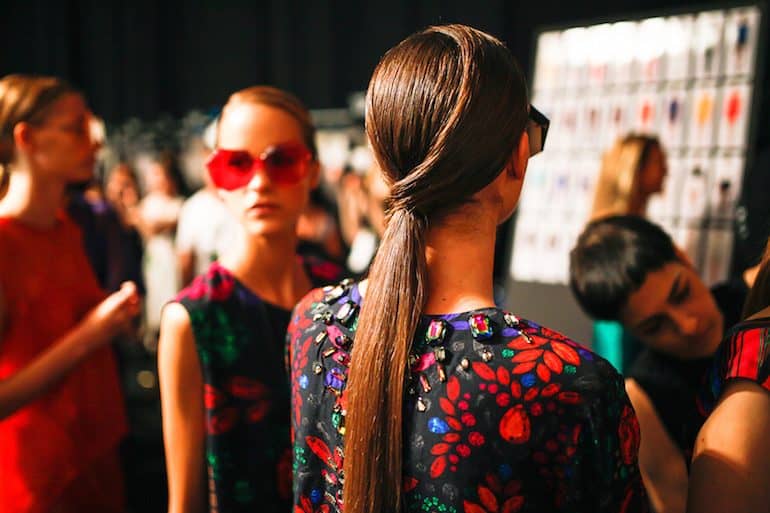 During the warmer months, chino and linen will be your best friends. Italian tailoring for men and women isn't necessarily about looking the smartest or the sharpest; if you look around the streets a lot of inspiration comes from Neapolitan tailoring which is very relaxed. While these fabrics crease here and there, the importance is to make your clothes look lived in with functionality. While during winter you'll want wool, cashmere, and for ladies, fur. Also if you have a dog; they'll need a little winter coat too in true Milanese style.
The Fit
Italians are perfectionists, so when it comes to their clothes they want them to fit nicely, and rightly so; during my work as a stylist I discovered that the fit is everything when it comes to great style. Starting with trouser length, the front should just kiss the top of the shoe while sitting half way down your heel at the back. If you really want a classic Italian look, go for a turned over hem too. As for sleeves on jackets, pop to a tailor if you need them made shorter; it will make the world of difference.
Be Unique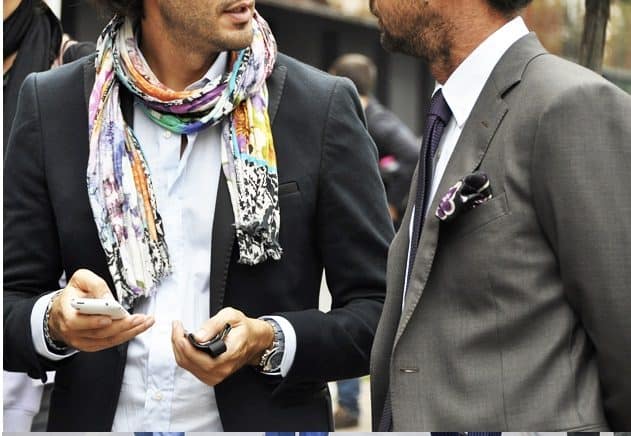 Develop a signature style. Some Italians will mix tailoring with weekend wear; a shirt with a waistcoat and jeans, but rather than wearing the matching blazer, will choose to wear a utility jacket instead. Add small details such as elegant, unique accessories; leather bracelets for men or a Borsalino hat for a lady.
Have Confidence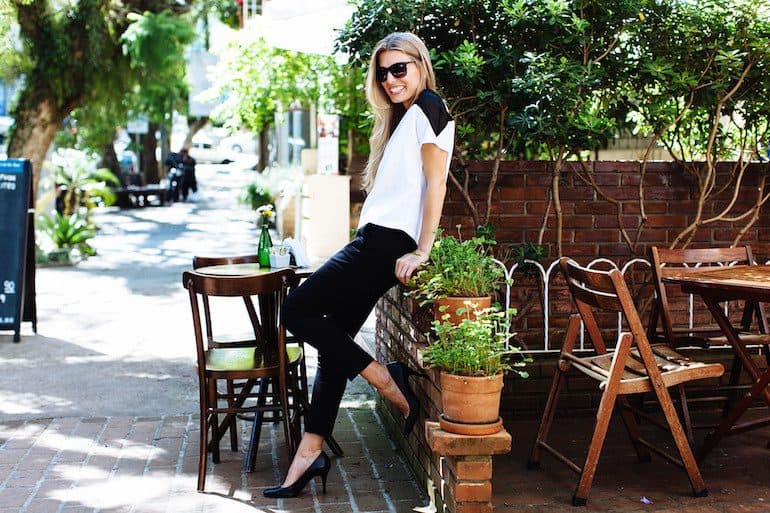 Something I have noticed amongst Milanese people is their confidence. They don't do this in an arrogant way, it's kind of unapologetic which is never a bad thing. It gives them a sense of energy and life. Be bold in your style, if you want to wear bright colours then go for it; if you have confidence and feel comfortable wearing it, it'll show.