Ever wanted to know what life as a local in Milan was really like? With the new service, Withlocals, you can be sure to have an authentic and unique experience in the city of glamour.
Whether you are a solo venturer or a group of high-flying travellers, Milan is consistently recognized as a popular destination thanks to its famous Duomo, its aperitivo culture, and of course its fashion! While many may initially seek to meander through the iconic touristic trail of galleries and fashion drags, a new travel-related service is reinterpreting the way we travel and generally engage with cities. Welcome to Withlocals, , the perfect site to discover things to do with locals in Milan!!
Often referred to as a tourist version of Airbnb, Withlocals is a peer-to-peer, online market service in which locals from the respective city can advertise an exciting range of traditional and customized experiences, ranging from home dining, tours, and other fulfilling activities. Once you have signed up as a fully-fledged Withlocals member, you simply need to choose your destination city, and then view the enticing and well-priced mix of offers. Engaging personally with the local is an ideal way for foreign travellers to take a peek into their genuine life, adding to the overall authentic and individual charm of the moment.
Italy has been long recognized for its traditional and rustic kitchen, so why not sample some nosh right from the kitchen of a local's home, with the EAT Withlocals service. Not only do you get to indulge in a well-priced, authentic meal, you also have the occasion to acquaint yourself with the hosting members, and learn a thing or two about Italian culture. Need some inspiration? Milan may not be commonly associated with having a seafood palette, but with Eugenio's Milano Home-Dinner, experience the flavors of the sea are brought to the table along with wine or beer. Spend your evening with a maximum of 4 people, and Eugenio's two cats!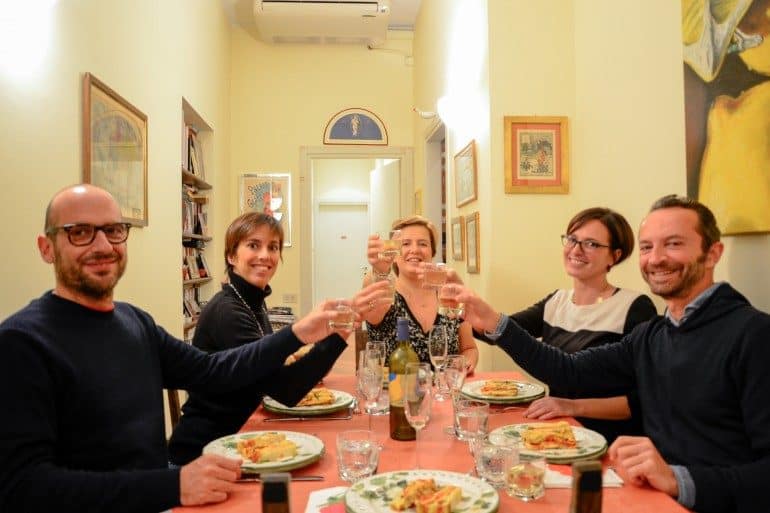 Ever felt disillusioned by the sometimes impersonal, over-crowded tour group when trying to discover a city's attractions? TOURS Withlocals is your chance to experience something a little more emotive with someone who truly knows the town they're talking about. While Milan may have had its fair share of insults, sometimes being referred to as an ugly city, it is one with many hidden gems, and thanks to the site's range of different walking tours you can discover just this. During the Revealing Milan's Secrets tour, guide Rieska takes you on a 6-hour intriguing journey through the metropolis, unveiling beautiful panoramas with a maximum of only 8 other people.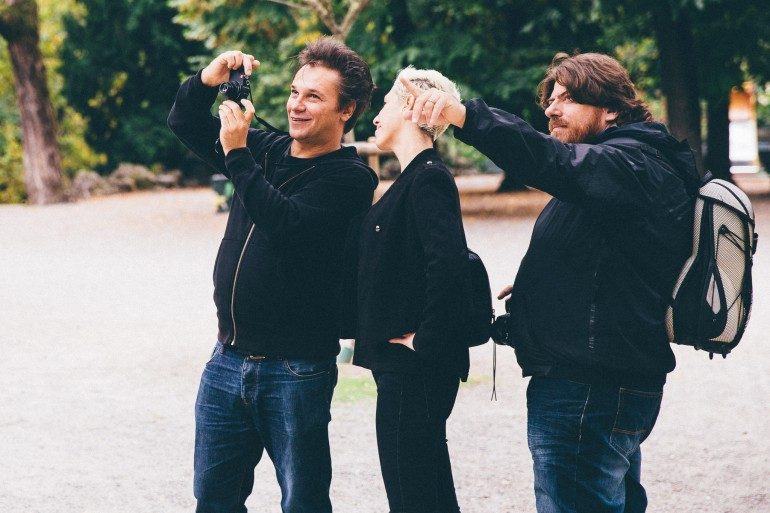 They often say the best way to discover a culture is to engage with its day-to-day conventional activities, and ACTIVITIES Withlocals embodies this maxim.  Italy has long been a country steeped in rich culture and enduring practices, and many of these can be found on Withlocals. Want to take a piece of Milan home with you? Why not capture the city's essence through paint, with Claudio's Paint the Sound of Milan. For two hours, take part in a watercolor workshop as well as visiting an eclectic mix of artist studios. Perhaps you may even unearth your hidden Da Vinci!
Engaging, efficient, and addictively unconventional, Withlocals is a sound way to discover your chosen city in a well-priced, comprehensive, and dedicated fashion. Plus, you might even make some friendly acquaintances along the way!
Check out the website: www.withlocals.com/locations/italy/milan/