Cradle of fashion and design 'MADE IN ITALY'
The neighbourhood that before was mainly known by its foreign visitors from hosting the annual design week, Fuori Salone, has experienced a magic transformation in a few years. It is  perhaps the only area in Milan that has lived such a rapid change that it changed its name, from "zona Solari", which is now only the veranda of one of the most trendy areas of Milan now known as "zona Tortona".
Much like many other inspiring places, part of Tortona's charm lies in its history. After the 60s' energy crisis and changes in production this highly industrial area with its big halls and courtyards was left almost abandoned. Only till artists, designers, architects and stylists turned the old factory buildings into showrooms and cultural venues. The old residences of workers become ateliers or art workshops, and many modern residential solutions were added. Now the city's most interesting nightclubs and restaurants are finding their homes in this constantly changing district too. And if you are lucky enough to be lodged in the area, you are sure to be in a good company. While new concepts of hospitality business are experimented here, some have already gained an international reputation. NHOW, an iconic design hotel is hosting international celebrities beginning from Ricky Martin and and Paris Hilton.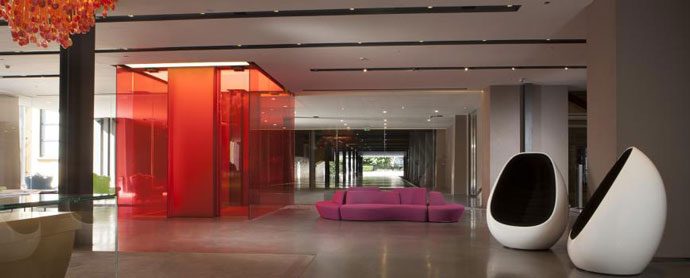 Made in Italy
Despite of the significant upgrade of the area, up till today the young free-spirited creation power is going strong. Here some of the country's most creative minds are hard at work. Young artisans and artists are brooming new ideas, and making and selling their unique hand made clothing and accessories. In the occasion of the world Expo Tortona has put up Italian Makers Village presenting the countries creative talents region by region, changing every week. They also opened Solatium, a delightful temporary restaurant serving fine Italian hand-crafted food. And if it's not the funky vintage shops and locally produced contemporary clothing boutiques that attracts the fashion addict to Tortona, the recently opened Armani Silos Museum will certainly do the job!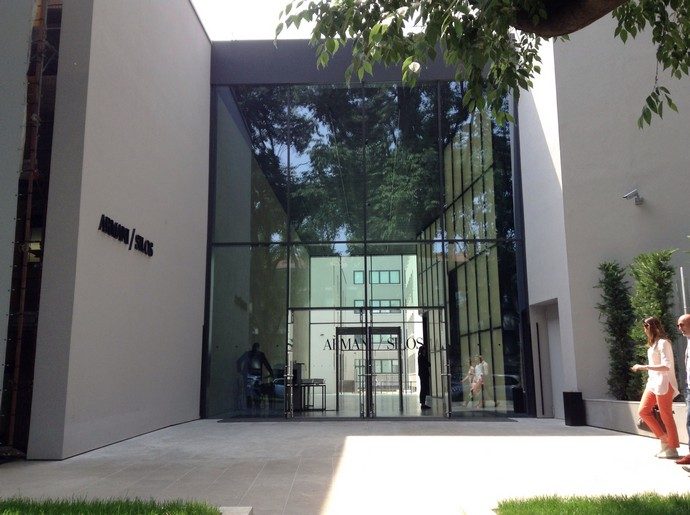 The former Ansaldo workshops (in Via Tortona 54), over 6,000-square-meter space, has been renovated and a cutting-edge centre for contemporary multidisciplinary art and design is in the making. The project launched by the city and a number of independent art  associations is planned to take its full measure by the end of 2015. The venue itself has been through  many phases (most recently running with a name "Spazio Oca", Officine Creative Ansaldo), but always in a passionate pursuit of creativity without limits. It compasses the La Scala's practice halls, creative worshops and a huge loft hall for a vast scale of events from concerts to independent book publishing fairs, that have been held there in the past years. In the ex-Ansaldo will various creative disciplines continue to meet, co-create, exhibit and develop contemporary culture of Italy even in greater measures.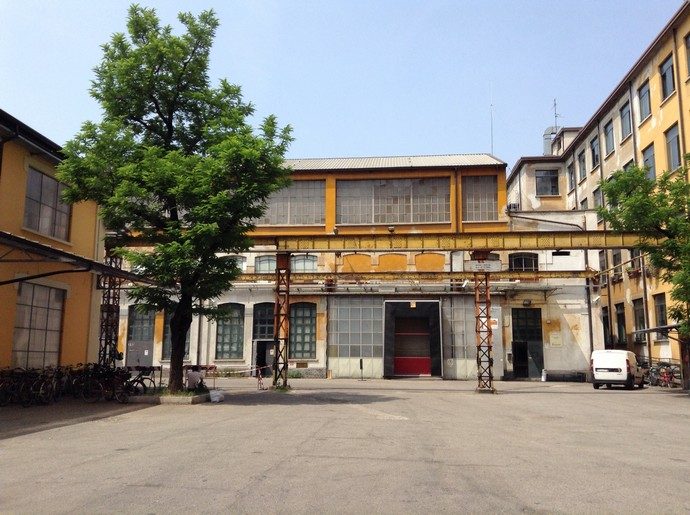 Art, culture and lifestyle
Even if outside of Fuori Salone you are able to cross the narrow ponticello, a pedestrian bridge that connects Via Tortona with the Navigli area, in less than an hour, characterized by a constant change, Tortona gets never boring. SuperStudio holds design and lifestyle fairs around the year.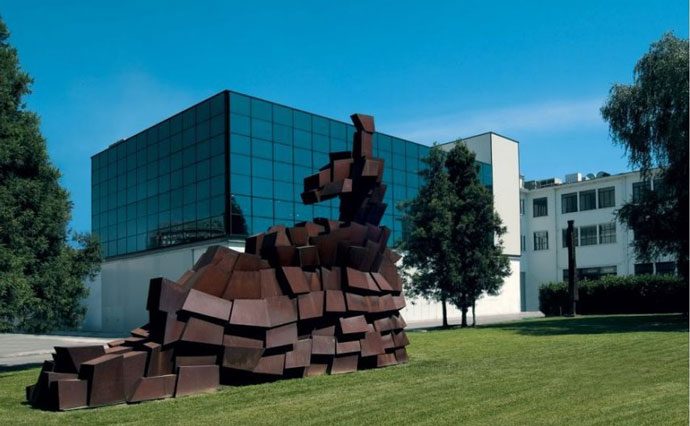 Along Made4Art (in Via Voghera 14) there are countless collective and solo artist's galleries, fashion houses and design studios that do exhibitions, events and parties for every day of the year. Book lovers may dig into some alternative bookshops. One of these, 122+ Libreria ex-temporania is also an art gallery that holds events and workshops. In Via Savona you will also find Design Library (one of the three in the world along the ones in Istanbul and Shanghai), running events and exhibitions. Next to it there is Design Cafe Gourmet  where you can have a unique aperitivo.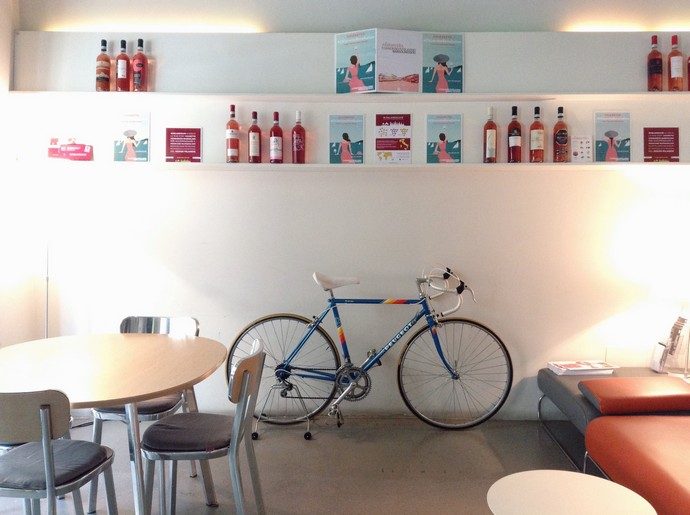 Also the city of Milan acknowledges Tortona's importance for the cultural life of the city by raising the newest museum of culture, Mudec in the centre of this district.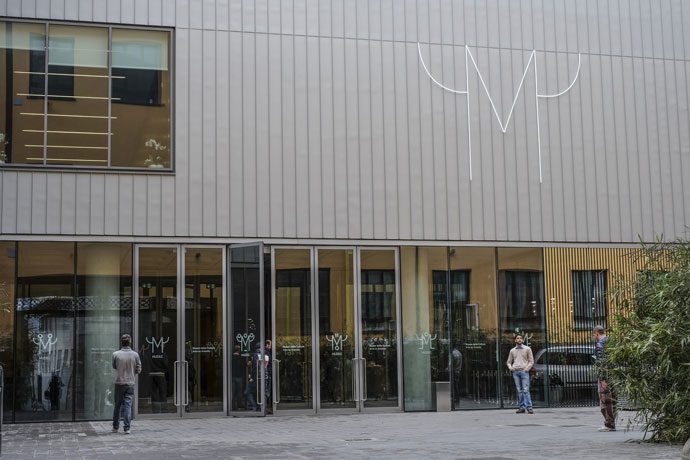 Another reason to love this neighbourhood is its contemporary eating and drinking scenery. Packed with trendy bars, pubs, restaurants and take-ways there is something to every taste, places from brasserie selling artisan beer to luxury restaurants. In fact, if not here, where else in Milan you can get ice-cream mochi and other rare Japanese delights? Maido (Via Savona 15) is a tiny take-away serving street food from Osaka that you probably haven't found yet in Italy. God Save the Food (Via Tortona 34) serves a luscious brunch and is a great place to meet up with friends and colleagues. Or you can enjoy the warm summer nights dining in the beautiful garden of Al Fresco (Via Savona 50).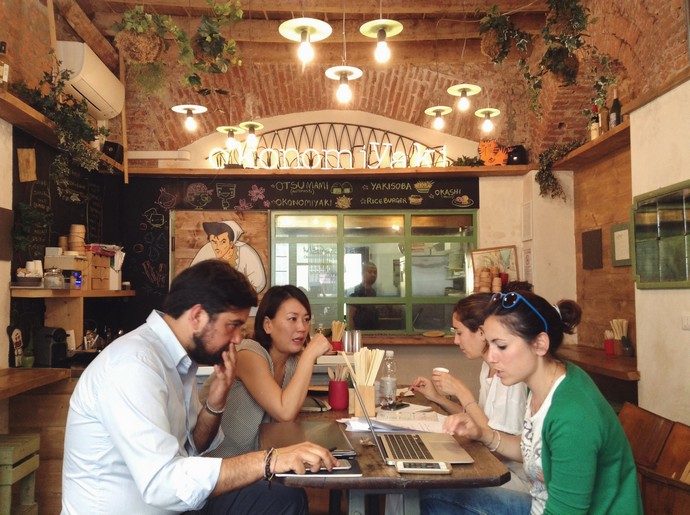 The nightlife, of course, is rich. Like a good book it captures immediately your attention but rewards the curious ones, as the night streets of Tortona keep getting more and more interesting the further one gets.
Lastly, a little, but very valid note for all the expats living in Milan: art Cinema Mexico (in via Savona 57) shows English films every Thursday, and other foreign films in their original languages. If the Italian language will not hinder you Teatro Libero in its old charm is another "must" of the cultural life of the neighbourhood.