Milan's Children's Museum
Still inside the ancient city walls,  Rotonda della Besana, which was originally built as a cemetery, stands as one of Milan's most attractive art venues. It was constructed during the 17t-h and 18th century, and includes the church of St. Michael the New Tomb. After 1792 when burials were banned in cities it was used as military depot and later also as an art deposit. After it was briefly abandoned for some time, it opened as a public park in 1940.  Since the 60s it has hosted exhibitions on every genre of visual arts, from sculpture to photography, and from comics to video art.  After years of releasing several educational projects and exhibitions for children around Italy and Europe the MUBA, Milan's Children's Museum (est. in 1977) finally got a permanent address in 2013 in this treasure box.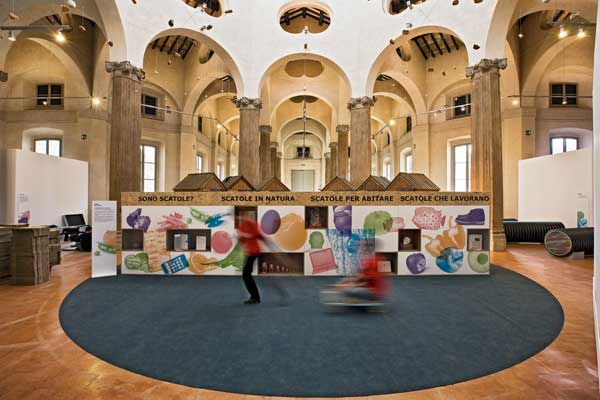 The Museum has an area which can be visited at leisure and for free. This free entrance area hosts the three hands-on interactive boards, the kid's barter corner and offers installations or small exhibitions of the works of famous or emerging designers, photographers and artists. Based on a yearly calendar of events, the Museum also offers two paid activities: the exhibition and the workshops.
Booking is not required to visit the Museum and to access the free services. For paid activities, advance purchase of tickets is recommended.
Inside the round arcade where you are protected from the buzz and noises of the city, you can also find a restaurant called "The Rotonda Bistro", where you can enjoy a peaceful meal or take a picnic basket to go. Besides a perfect location for weekend relax it is also praised for quality of their "zero-kilometer" food.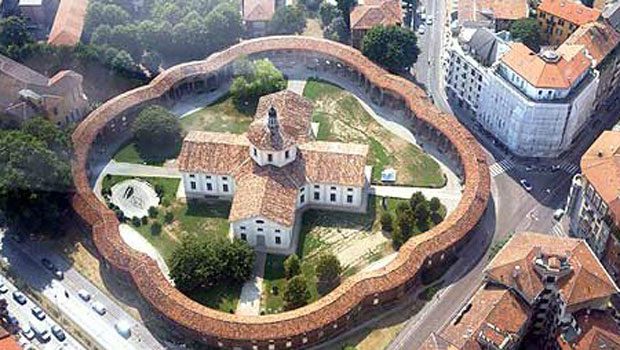 Rotonda di Via Besena
Via Enrico Besana, 12
Mon (8am – 3:30pm) Tue – Fri (8am – 11:30pm) Sat – Sun (9am – 11:30pm)
Take tram 9 (Stazione Centrale – Stazione Genova) and  get off after 11 stops at V.le Monte Nero – Via Spartaco. Walk 200 metres to via Enrico Besana, 12
More information and booking: