Where a cocktail isn't just a drink, but an art.
Mag Cafè, situated on one of the canals in the Navigli District in Milan, is well-known for its wide variety of cocktails and excellent mixologists. A perfect place to relax after a long day's work or even simply to grab a quick drink as you pass.
Under the ownership of Flavio Angiolillo and Marco Russo for the past three and a half years, MAG Cafè is lively, warm and welcoming with great background music and soft lighting. The interior with its antique furniture, a wooden bar, counters and cabinets – many of it brought over from Argentina where it was used in the original MAG pharmacy some decades ago – gives it a nostalgic, old-world feel. Angiolilo says he wants his clients to walk away feeling like they've relaxed, having enjoyed great music, interesting cocktails and best of all, hopefully having made new friends.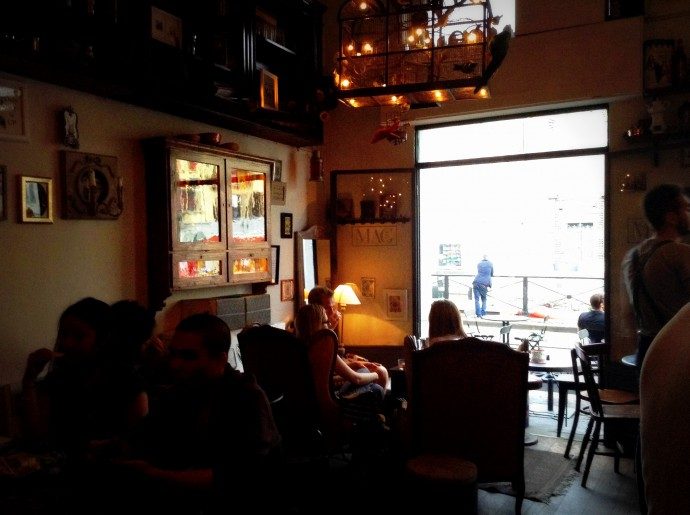 Hundreds of glass liquor bottles decorate the back wall of the bar and one can sit for hours and admire not only the collection itself, but also the magic the bartenders make with its contents. It's clear that, for them, creating the perfect cocktail isn't simply mixing some liquid ingredients together – it's an actual art.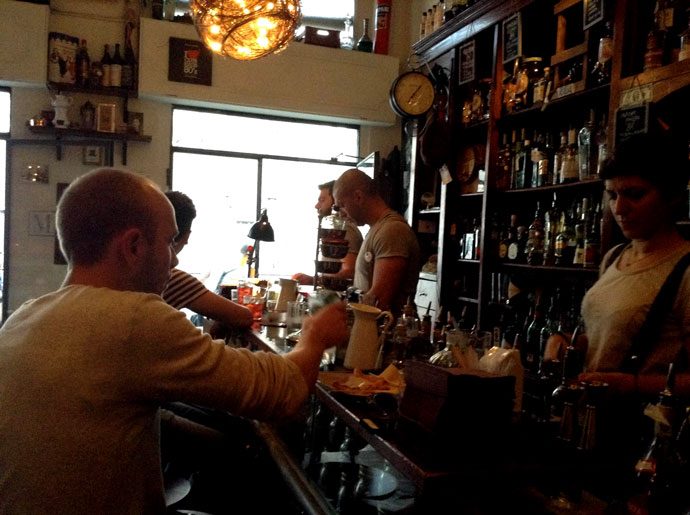 With so many options to choose from, I opted for the "Cocktail of the Month" which was a Sacho Panza – fresh and flavoursome with a perfect balance to it and accompanied by a plate of cold cuts, bread sticks and cheeses. The cocktail list changes roughly every 3-6 months to keep things interesting and exciting. For EXPO 2015 specifically, MAG Café has a new spring cocktail list dedicated to the event and its visitors from all over the world. The cocktails on the spring menu are named according to different countries and each recipe includes an ingredient from the country it represents.
During the day customers can order coffee, light lunches and plain drinks. Cocktails are only served from roundabout 5:30pm onwards.
MAG Café will surely make you walk away with a fond memory of your time in Milan, whether you are a local, or simply passing through.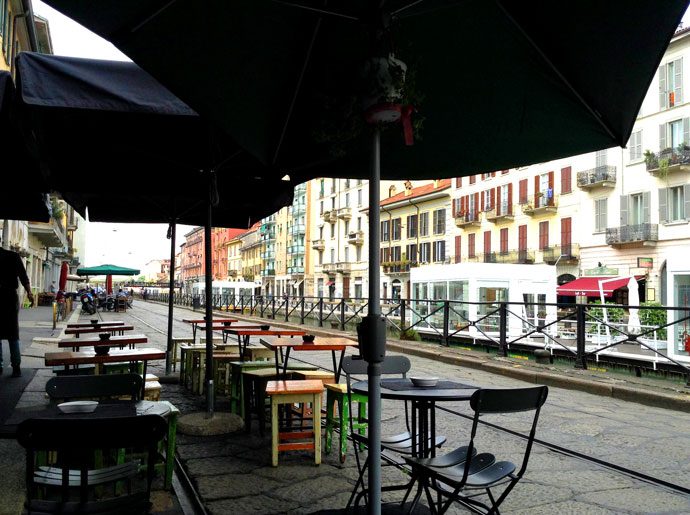 ---
Address
Ripa di Porta Ticinese, 43
Opening time
7:30am – 2am
Contacts
02 4548 9460