Hip, tasty, cheeky and fun, get your table quick at Rita!
Since 2002, Rita & Cocktails has been the reliably hip place for aperitivo in Milan.
For cocktails that have been described as smashingly divine, the charming Navigli neighbourhood hosts the droves that come to Rita for drinks with a sense of humour. Staff are clearly excessively passionate about creating exciting, imaginative and unique drinks, teasing tastebuds with whichever spirit is your poison.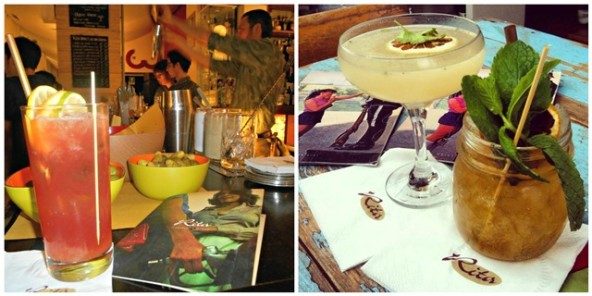 Sip on complex or classic cocktails such as the Priscilla or Simon le Bon, or even the Luke Skywalker. As proud as they are of their cocktail menu, the magic is shared with the aperitivo food, served until 10 each night. Also imbued with an innovative approach, and choosing both quality and quantity, aperitivo includes bite sized wraps, classic pizzetta, Asian fusion tidbits and more. Should you need something more substantial, the regular menu also features numerous hamburger choices and sizeable salads. Their Facebook page is awash with hilarious pictures of Batman, Robin et al tucking in at Rita, and it is a fairly fair assumption a superhero would. Get in early and swish your cape behind a table before they all fill up!
Address
Via Angelo Fumagalli, 1 (Navigli)
Opening Time
Open daily 6.30pm-2am
Contact