To the 30s and back with a cocktail in hand
While MAG Café is a great spot for a night out, packed with people and a lively vibe, owners Flavio Angiolillo and Marco Russo wanted to create a place where one could have a proper conversation and really catch up with friends in a more relaxed, yet elegant environment. Thus, one of Milan's coolest speakeasy bars, 1930, was born.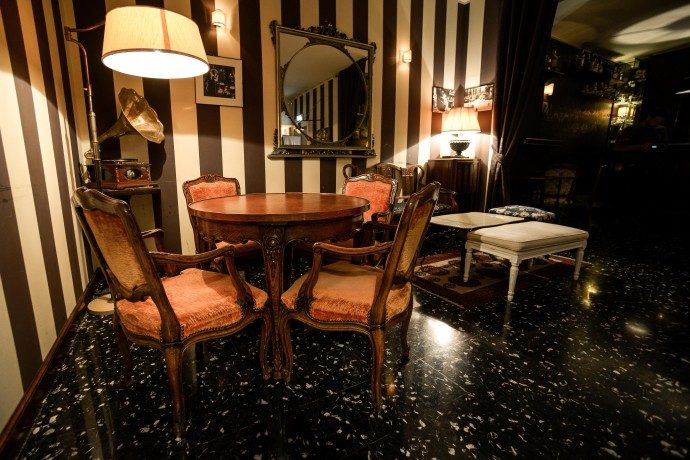 Sure there's no liquor prohibition in Milan in 2015, so technically there's no need for a 'speakeasy', but for some strange reason there's a certain charm around it. A secret location and exclusive entry, how intriguing… here's the catch: you'll either need a membership card or an invite from the owners to get in.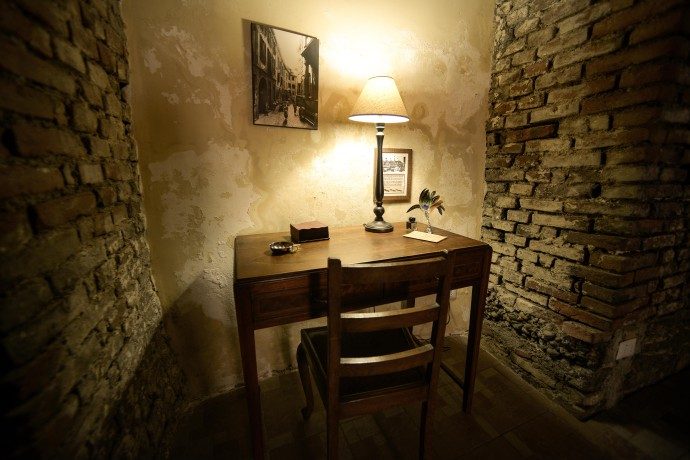 Upon arriving at the secret address sent via text message, one might be easily confused by the small bar/quick stop shop with waving golden Chinese kittens in the display window. Once the man behind the counter asks for your name, he opens the back wall of a cabinet and whispers to someone on the other side. Within a few minutes someone appears from the back door of the shop, greets you by name, and escorts you through the door into what feels like a cozy lounge in someone's house, away from the craziness of Milan.
1930 succeeds in making you feel like you've travelled back in time to another era, complete with a live band playing 30s tunes on their stringed instruments, exquisite antique furniture, exposed brick walls, a piano, a gramophone in the corner, and the cherry on top (or rather below), a bunker that dates back to WWI which serves as the smoking area. Seats are specifically assigned since there are only about 30 spots available on an evening – hence the strict invite and booking policy.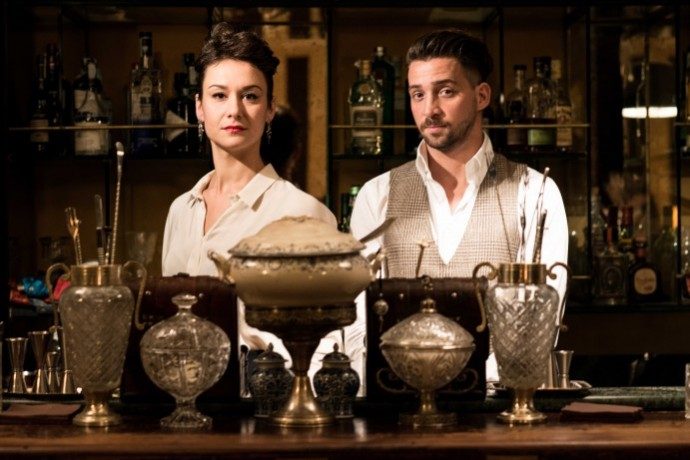 The expert bartenders mesmerize guests as they  work their magic with the liquid ingredients. Their speciality is cocktails that taste just as divine as the means in which they are served – some in crystal glasses, some in tea cups. Whichever one you choose, you can be sure its presentation will be fabulous. Not a fan of cocktails? No problem. There is also a wide variety of top quality gins and whiskeys, among many other options.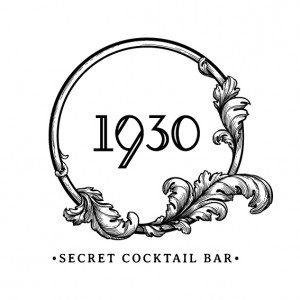 Address
Secret location, however, if you go to MAG Café (Ripa di Porta Ticinese, 43) and speak to the right people, you may get the address.
Opening Time
Mon-Sun 7:30pm-late