What are the main buildings and attractions you wish to visit when you plan your trip to Milan?
I believe that the top answers are going to be: the Duomo, Castello Sforzesco, and via Monte Napoleone.  I don't blame you, these are the most famous and must see places to visit in Milan, however, I want to talk about a place that too often is overlooked: Palazzo della Ragione.
Where is this place? Why should I visit it? Great questions, and if you stick by, I will be proud to give you some answers.

Situated in the heart of the city (not far away from the famous Duomo cathedral and Palazzo Reale), the palace was built in 1228, under decree of the podestà (mayor) Oldrado da Tressena, whose bas relief can be admired on the vault of the palace.
First founded to serve as a broletto (administrative building), the palace soon became the major meeting point of the city, where bankers, judges, and notaries met to discuss of economic and political affairs.
The building served also as a judicial seat – dalla Ragione of the reason- and people came here to be judged. One particular decoration of the building is the scrofa semilanuta, the emblem of the city.
Throughout the years, the building was often renovated and enlarged: by order of Empress Maria Teresa (around 1770), the architect Francesco Croce built a new floor with large oval windows, and after that the palace underwent different renovations in order to become the seat of Notaries Archives (1770-1961), and later, headquarters of the Banca Popolare di Milano, a major Italian bank.
As you can tell, the building played a very important role in the administrative field, and helped the city to flourish in the economic and political scene.
Palazzo della Ragione enjoys the perfect location: just a few steps away from the Duomo cathedral and right next to via Torino (a much more affordable shopping district of Milan) and Corso Vittorio Emanuele (which I recommend to visit but to avoid the restaurants because they turn out to be a little more expensive).
Even though it doesn't serve as administrative building anymore, the palace maintains its importance in the vibrant scene of Milan. Now it is a very prestigious cultural centre, where artists and photographers from all over the world display their most beautiful art works.
EDWARD BURTYNSKY, ACQUA SHOCK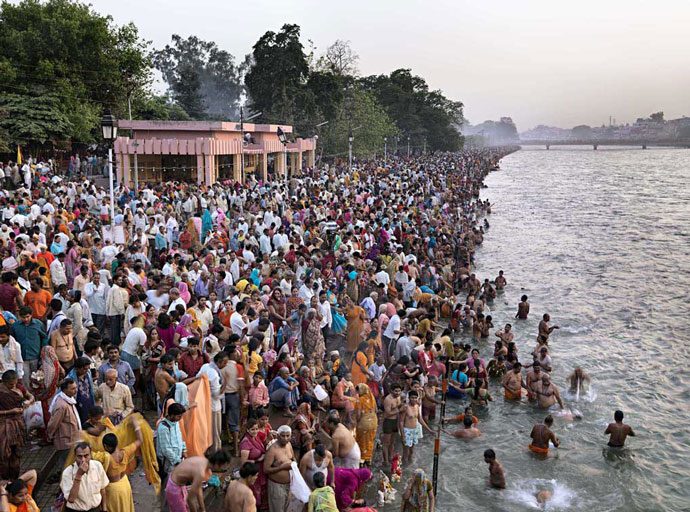 If you are a photography and art lover, then you don't want to miss the chance to visit some remarkable and fascinating exhibitions. I had the chance to visit the photography exhibit of Edward Burtynsky, Acqua Shock. Walking past the pictures, you have the feeling you're diving into an ocean of beauty of light and colors. If you look closely enough, you get the feeling that the images tell a story; the story of the most important natural resource on our planet: water.
The photographer's  main passion is to conduct research and travel around the world to witness the changes – positive and negative- of our impact on the planet.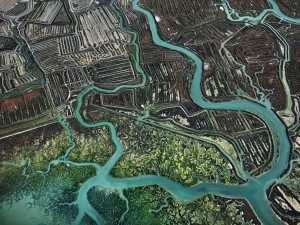 As you can guess from the title, the main character of this exhibition with 60 images is water. Burtynsky divided his work into 7 chapters to tell a story: Gulf of Mexico, Devastations, Control, Agriculture, Aquaculture, Shores, Springs. Each of the chapters tells us how people in our world react and use water every day  raising some fundamental questions: what do people do with water? How does water change our society? What will happen on a planet without this resource?
The beauty of this exhibition is that anyone can understand and appreciate the impact of these pictures. Sometimes we visit exhibitions and showrooms that seem too complex and technical; meanwhile Burtynsky's works are so simple and majestic that anyone can understand the message the photographer wants to send us: our planet is changing, we must take care of it.
Another thought that crossed my mind while visiting the exhibition was: how does this man take such great pictures? The documentary screened during the exhibition, "Where I stand", answered my question. In this short video, Burtynsky tells us his secrets: to take the pictures he uses drones, helicopters, and structures, in order to get the best shots and aerial views of the landscapes.
Burtynsky's exhibition is waiting for you at Palazzo della Ragione, Milan, from September 3rd, 2015-November 1st, 2015.
Palazzo della Ragione gives tourists plenty of reasons for a quick visit: exhibitions, installations, culture and history, and, for people that stay in Milan for a longer period of time, it offers opportunities to attend photography workshops. If you are a beginner, you can take classes with professional photographers and learn the basics, and if you are already advanced you can participate to improve your skills and learn new secrets from Italian and international masters.
---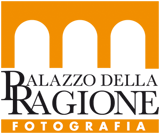 Palazzo della Regione Fotografia
Piazza Mercanti, 1
__________
Tuesday, Wednesday, Friday and Sunday 9.30 a.m. – 8.30 p.m.
Thursday and Saturday 9.30 a.m. – 10.30 p.m.
__________
Closed on Monday
Tickets: € 10
__________